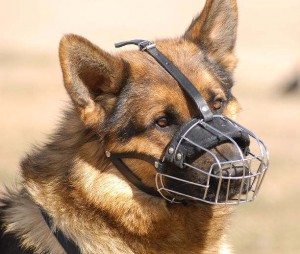 They don't like asking them. They sure as hell do not like answering them.
If you think about it, this is rather unsurprising for a society that does not encourage its members to question authority even the slightest.
While examples of questionable things and issues in Filipino society are endless, the past few weeks have provided us fresh examples, but no less effective:
1) The Iglesia ni Cristo (INC) members certainly didn't want non-members of the flock asking questions about their charity walk. Never mind that that event was very public, very revealing, and very inconveniencing for people affected by the closed-off areas. What they did was to deflect those questions and instead insist on pointing out that certain Catholic and Christian rituals and events should be criticized too. As if that excuses them from being questioned on account of "tu quoque".
Why was setting a Guinness world record highlighted often?
Why go for a very public way of collecting funds, supposedly for Haiyan victims, when they could just quietly "require" it from their obedient flock members?
How exactly will the funds get to the Haiyan victims?
Is there another message, possibly political, underneath that the INC would like to send to the rest of the Philippines?
Did the lost productivity, economic impact, and traffic-related inconvenience make the event worthwhile, and for whom exactly?
2) Leave it to the government to tell the citizens to bear with the Skyway 3 project and the horrendous traffic that the construction works have been causing. It was implied that the citizens should shut their traps. We wanted progress, so to speak, now we're going to get it, so don't complain.
Why did the project start only now?
Why did several projects have to start simultaneously?
Why weren't these started in the period between 2010 to 2013?
Were these projects started now primarily to make current president Benigno Simeon "BS" Aquino look good when he steps down in 2016?
3) The issue of the pork barrel has been a touchy one ever since last year. It seems, however, that the drama that it has been shaping up to be, due to people lining up to be "state witnesses" and "whistleblowers", could be contributing to the persisting apathy the public have for it.
Why should whistleblowers be given special treatment?
Why do Senate inquiries carry on when they have a track record of leading to nothing?
Don't people find it just a bit odd that the Senate is rather "selective" in investigating a few of their own?
Should the Senate even be in that position of investigating a few of their own?
4) BS Aquino is baffled by persisting unemployment and reports that certain areas affected by calamities are still not yet rehabilitated?
Why is the so-called inclusive growth not trickling down to the average Juan?
Where is the causal link between the figures that BS Aquino touts as good (stock market and GDP for example) and the improvement in the fortunes and well-beings of the average Juan?
Why did BS Aquino ignore the Haiyan victims who came to talk to him in Malacañang?
Why was BS Aquino shocked that "nobody told him" of news that isn't good?
5) Every year, we ask the same old thing about the 1986 EDSA uprising. Why has the freedom and democracy we supposedly got back after that event not led to an improvement in the plight of Filipinos?
Filipinos don't like asking questions because of the fear of hiya. It works both ways, they don't want to be embarrassed by the rest of the group who usually pre-judge questions as worthless and stupid. They also don't like embarrassing others. They believe that "harmony" is more important than being inquisitive and resolving issues.
Filipinos don't like answering questions that make them feel uncomfortable. Especially with the case of BS Aquino, Filipinos don't like bad news, criticism, and unflattering remarks. Filipinos always gear themselves towards only the "positive" and feel-good things; they ignore problems and issues that they are either not equipped to handle, or quite simply don't want to handle.
They just grin, actually flash their trademark ngiting-aso, and bear it.
So once, again, need we wonder why the fortunes of Filipinos hardly improve?
It's because not only do they don't ask tough questions, they don't even think about asking questions, period. Their reflex is to go with the flow, and to accept things, especially if they're popular.
Not only don't they know, they don't want to know.
Ignorance is bliss. Kawawa naman mga Pinoy.
А вы, друзья, как ни садитесь, все в музыканты не годитесь. – But you, my friends, however you sit, not all as musicians fit.