As what usually happens following another disaster, another tragedy, another "accident", or another crisis, "heroism" is, yet again, the word of the month. Heroes are currently at work delivering relief, comforting the victims, counseling the hapless, and inspiring the desperate. We are told these "heroes" are also facing the "great battles ahead". Presumably those "battles" are to involve building upon all that temporary relief, comfort, conseling, and inspiration that are evidently in abundant supply and prominent exhibition today.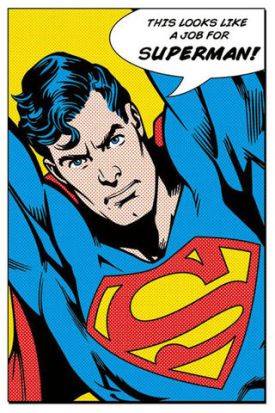 I'm not really sure though if one can realistically use "heroism" and "ahead" in the same sentence. Stories of "heroism" after all are really just backward-engineered tales. As my colleague Kate Natividad pointed out in her article Positivity in times of disaster is overrated, "There are lots of blockbuster movies about dashing firemen but very few about people who invented fire hydrants, enforced the use of firewalls, and installed sprinkler systems." So it follows:
The "battles ahead" will not be fought by "heroes". They will be fought by people who take time out to think.
In a way, "heroes" are kind of like parasites. They rise to prominence on the back of war, tragedy, and extreme need — swooping in to save the day for the hapless lot.
Heroes thrive in soceties that are victims of failure in thinking. This is pretty much what the Philippines is — a result of failure of thinking on a national scale — the outcome of decades of squandered opportunity and a case study of a vast failure to return on massive amounts of domestic and foreign money and resources thrown at its problems.
Perhaps because Filipinos have proven time and again that carefully-crafted long-haul investments thrown their way routinely end up in a big black pit, never to be seen or heard of again, the default comfort zone are "heroes" — those dashing folk who suddenly emerge out of the woodwork and step into the limelight "contributing" a perpetual effort to sew patches on a moldy blanket being relentlessly eaten away by the larval spawn of their society's politics of greed. The sort of national sentiment that propagates this easy reliance on "heroes" and downplay of long-term thinking is best encapsulated in this sort of wistful take on today's situation.
While the world witnessed a great tragedy, I see this experience as proof that we love and care for one another. We have shown God the right response to this devastation. God has seen that we are still one and He has shown his presence once more.
Indeed, in the context of appalling tragedy, it is easy to "prove" that this "love" and "care for one another" exists. The actions of "heroes" and the "presence" of God lend an imagined credibility to such claims of the existence of those things.
The challenge, however, is to demonstrate the same "love" and "care" under more normal circumstances. In societies where things consistently work, that "love" and "care" Filipinos see only in times of disaster can be easily seen, felt, and tasted everyday. It can be seen in the properly-paved and thoughtfully laid out roads, the immaculate cleanliness of lavatories and public spaces, the clockwork-like running of transportation and logistics systems, the authoritative presence of competent police officers, the awe-inspiring might of military resources, and the common courtesies ordinary citizens pay to one another as a matter of routine.
To celebrate a small handful of heroes that lived and died over the course of, say, a 400-year history is peachy enough. But to celebrate "heroes" year in, and year out within a mere ten-year blink of an eye has become worse than boring. It has become an embarrassment.
Perhaps it's time we let disaster relief work be just what it is — relief work. There should be no McHeroes in a modern 21st Century society — only people who do their respective jobs properly.
Otherwise, could I please have a medium fries and a large coke with my McHero sandwich plez?
benign0 is the Webmaster of GetRealPhilippines.com.