Despite attracting controversy over supposedly topless photos published in the March 2012 edition of Rogue Magazine, Ms Philippines contestant Megan Young has been crowned Miss World 2013.
According to an International Business Times report, the photos had "drawn ire from the fans"…
"Rules are rules when it comes to the Miss World beauty contest it seems that contestants' taking their clothes off is a clear breach of the laws," a user wrote to IBTimes UK on condition of anonymity.

"A beauty queen is somebody that is a good role model inside and out and obviously is a beautiful person. It's not just about exterior beauty; a beauty queen has to have outstanding morals, elegance, femininity and class. And that's what everybody thinks it is. Beauty queens should be seen as role models not sex object."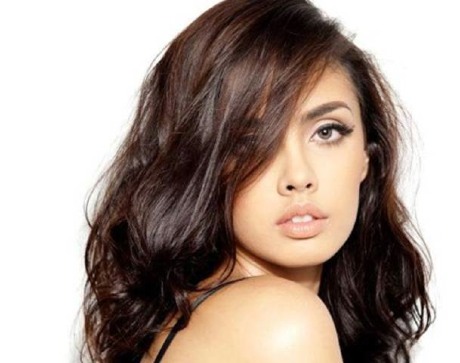 The fact that most international beauty pageants include sections where contestants are required to parade on stage in swimsuits seems to escape the sensibilities of people who would like to think the reality of the effect of a woman's physical appearance on men can simply be ignored.
Nonetheless, the nature of Young's toplessness in the controversial photos is also subject to debate. The "offending" image does not provide a frontal view of Young's upper body. Whatever the case, the photos were clearly for the purposes of a fashion spread and not pornographic in nature.
benign0 is the Webmaster of GetRealPhilippines.com.