What are we to learn from former Senate President Juan Ponce Enrile's "betrayal" of his former chief-of-staff and right-hand-person Gigi Reyes? The lesson, for me, is perhaps one that escapes most Filipinos' common sensibilities: that in any line of work one should be loyal not to any one person but to the job and the overall organisation within which that job fits.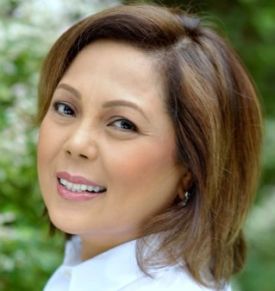 As Gigi Reyes is finding out now, when one becomes loyal to a person in the course of one's employment in an organisation, that essentially constitutes a complete loss of perspective. Indeed, Gigi Reyes owes her employment in the Philippine Senate not to Enrile, but to the Filipino people. The salary she was paid was funded by Filipinos' taxes. And the organisation that employs her is a public organisation.
So you can tell that Reyes's reported take on the spectacular collapse of her personal world is fundamentally flawed…
"THE WORST BLOW HAS JUST BEEN DEALT UPON ME BY LESS THAN THE CAMP OF SENATOR JUAN PONCE ENRILE-THE MAN I SERVED WITH FULL DEDICATION, HONESTY AND LOYALTY FOR 25 YEARS," an ABS-CBN report quoted what it said was Reyes' statement posted in her Facebook account. That portion of the statement was in all caps for emphasis. "If indeed these statements are sanctioned by or coming from my former boss, then nothing can be worse than this kind of betrayal."
Tough luck.
Gigi Reyes's biggest mistake was being loyal to a person. And her second biggest mistake was being loyal to a person who is a politician. It is easy to get really comfy with the illusion of one's lofty place in society when one is in bed [NB: No insinuation intended in the previous phrase beyond its use as a figurative expression for literary purposes] with powerful people. The trouble with a lifestyle propped up by such an existence is when the patron of your lifestyle falls from grace.
Unfortunately for Reyes, her boss and the singular object of her erstwhile "loyalty" is in a freefall from grace following his implication in the vast pork barrel corruption scandal currently gripping the country. By some accounts, the plunder case against Enrile and his co-accused, Senators Bong Revilla and Jinggoy Estrada, is rock-solid with "mountains of evidence" gathered by the National Bureau of Investigation (NBI) to back it up and a growing media frenzy that will ensure that it will attract strong public interest in the coming months…
Pork barrel scam whistleblowers have strong evidence to prove those implicated, including Senators and the alleged operator Janet Lim Napoles, are guilty beyond reasonable doubt.

This was the claim of their legal counsel Levito Baligod on Wednesday.

"At this stage we only need to support a finding of a probable cause. Then, when trial comes, we have to present evidence to convict them beyond reasonable doubt," Baligod said in an interview with Mornings@ANC.

Baligod said his clients will be able to prove instances when Napoles herself or her staff handed money to some members of the House of Representatives.
As this imbroglio unfolds, poor Reyes is emerging as a textbook fallguy that was so efficiently left hung out to dry as Enrile mounts a frantic effort to jettison all shreds of evidence of any, shall we say, invonvenient liaisons. This of course will prove difficult. Reyes has been called the "25th Senator" owing to her being Enrile's purported "eyes and ears" in the Senate's halls of power. She is undoubtedly privy to many "secrets" as she was known to be present in many of the Senate's closed-door meetings. She had also been delegated authority by Enrile to sign cheques on his behalf reportedly involving amounts running into the millions of pesos.
Indeed, perhaps Reyes has always been Enrile's "insurance", much like the tail of a lizard which is designed to snap off and continue a spastic wriggle to distract a predator as the lizard itself slithers off. As such, the
reported
defensive position taken by Enrile's team seems quite plausible…
Enrique de la Cruz, counsel of Enrile, whose cut in the racket was said to have reached P172.8 million, described as hilaw or "weak" the government's plunder complaint against the former Senate president.

"There is no document that links Senator Enrile to plunder. He didn't sign any document that indicated he was allocating his funds to NGOs," De la Cruz said in an interview over radio station dwIZ.
And, most important…
The Commission on Audit (COA) and whistle-blowers have pointed to the lawmakers' chiefs of staff and authorized representatives as among those who signed for their respective principals in documents endorsing the fake NGOs as recipients of the public funds.

Not following instructions

"Senator Enrile's instruction was clear… In the endorsements that he signed, he allocated his funds to local government units-provinces, towns and barangays (villages). If he had employees that didn't follow this or did something to divert the said funds to NGOs, it wasn't in compliance with Senator Enrile's instructions," De la Cruz said.
The annoying thing about the Law (depending, of course, on what side of the litigation equation one might happen to be sitting in) is that its practitioners rely on facts. If Enrile had been wily enough over the course of his long career to ensure that there was no paper trail that would link him directly to the alleged misuse of any sort of public funds (including the pork barrel), then navigating this scandal will undoubtedly be a walk in the park for him and his legal entourage. Tough luck for Gigi Reyes.
benign0 is the Webmaster of GetRealPhilippines.com.