First it was a dare to give up pork…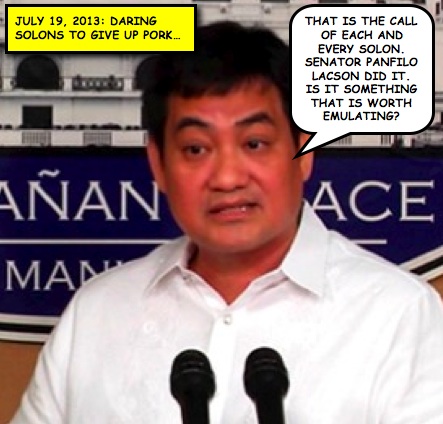 [Quoted from Manila Standard Today.]
Furthermore…
Lacierda said it was also up to Congress to decide on the fate of the P27 billion in Priority Development Assistance Funds or PDAF in the proposed 2014 national budget.
Then it was claiming that "elected representatives" know their constituencies better and that the Executive branch cannot be bothered with non-national affairs…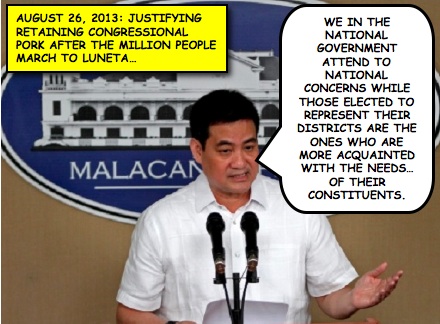 [Quoted from Business Mirror.]
Ano ba talaga Secretary Edwin Lacierda??
benign0 is the Webmaster of GetRealPhilippines.com.