To say that nothing positive ever happened during the Aquino administration would be unfair both to the administration and even more so the Filipino citizen who has resiliently, despite odds continue to press forward towards personal and national progress. With this I'd like to congratulate the tax paying and remitting citizens, who by the sweat of their brow continue to bear the weights of society and its economy on their backs through production and consumption, locally and internationally; indeed this is our SONA.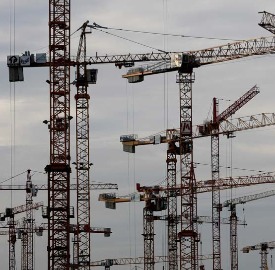 It has to be expected that SONA in the fashion of any president, would be more of an accomplishment report rather than the true state of our nation. It is a political exercise and unfitting for any kind of real progressive national planning or strategy formation. My confession is that I indulged in listening to the SONA in its entirety in what seemed to be more than two hours of what usually would be productive time. Admittedly, I was really expecting a real debate with the screen as I expected to be infuriated at the onset with the usual witch-hunts, blame-games and brazen tirades that have characterized much of his national reporting. Admittedly, I was pleasantly surprised. That was until I got towards the end.
It was certainly inspiring with talks of a semblance of hope in our Food Security, Common sensibilities applied in governance and the championing of the common Filipino just doing his job. There's a hero in every Filipino and then again, there are the bad guys! Let's all lash out at the corrupt thieves and point out the incompetents! Lets publicly judge them and shame them on national media! Let's once again highlight the evils of the past administration and even point out the incompetence of those appointed to posts which have the slightest chance for success. Let's destroy their careers once and for all! Lets not give due course to justice through due process! This always makes for a dramatic and entertaining SONA while nobody seems be counting the cost.
I would like to cite the case of the Commissioner who was appointed by the administration to lead a herculean task of reforming the BOC. In a sweeping judgment about the BOC officials is the Commissioner specifically one of the shameless bad guys? Is this not a failure of the administration itself? If incompetence is cited, then incompetence should be traced to the highest position. What is alarming to me is when a leader would appoint someone to an assignment that has the greatest possibility for failure and when he does fail, leave him out to dry. Even more, suffer the public shame at the hands of the one who put him there. I do not find that too entertaining.
Beyond the drama, the truth is that we have made great strides. We have one of the highest growth rates in the region. Our credit ratings have been rising steadily and our dependency on imported rice seem to be improving, but what's next? How can we make our progress inclusive?
Everyone loves an underdog and who wouldn't be inspired by the stories of perhaps the greatest dole out in our country's history: the Pantawid Pamilya or the Conditional Cash Transfer (CCT) scheme. While I am in agreement that we have to take aggressive strides towards the eradication of extreme poverty and that we have to keep children in school and in proper health, what's next? Was this even your brainchild? Wasn't this conceived before your term? How can we sustain this? How long are we going to do this without the tax-paying middle class not counting the cost? How can we create decent and sustainable employment for all? When can we finally feel the touted economic progress in the quality of our daily lives?
Beyond the questions I am not sure whether I missed out on the following points:
1.    Incentive Rationalization: While incentives must be rationalized, I hope that this does not come at the cost of repealing existing ones in industries that require long-term capital infusion and development. Doing so only destabilizes an existing policy environment that is already unattractive to foreign investment as it stands. Furthermore without creative strategic positioning, how could we make ourselves feasible for any long-term industrialization with the fact that we have some of the most expensive energy and labor rates in the region? Our country needs a stronger production base. We cannot rely solely on consumption. We need to create decent jobs from the lower end of the pyramid to sustain our growth. Did I miss the part in the SONA where the president discussed its long-term economic development strategy that would result in employment generation?
2.    Renewable Energy: According to the President, "Renewable energy is more expensive and could not produce suitable base-loads". Really? Perhaps the global tide towards renewables is wrong and he is right. Let's examine the argument between using a depleting base stock over something renewable and natural. While conversion to renewable may entail some heavy upfront costs, I would believe that they would run cheaper in the long run. Add on to that the potential cost mitigation to environmental impact and health. Did I miss out on the bigger picture? The cost of energy weighs heavily upon the backs of every Filipino and yet it is almost suggested that we continue do so at an equally heavy carbon footprint.
3.   Territorial Defense: I do agree that we should not attempt to match the arsenals of our neighbors. We should not buy a squadron of fighter planes or even a fleet of ships. Instead, why don't we develop a network of inexpensive ground-air, ground-sea missiles along our coasts and use our natural and geographic advantage. Instead of more ships and fighter squadrons, why not a network of short runways and turboprop planes that could cover more area efficiently and report incursions. Why do we have a mindset of taking the war to them instead of being an impenetrable archipelago? Isn't our sovereignty important enough?
4.    Pork Barrel, Anyone?? Eh?… 
Did I miss anything, or was I just too zoned out on this SONA?
John is a Senior Management Consultant for Strategy and Planning and has consulted with some of the most famous local and international companies. He has a combined experience of 15 years in the area of Enterprise Development and Corporate Strategic Planning. He has been a Professional Manager, a Management Consultant a Development Economist and an NGO Executive Director.