Now here is Pinoy Pride worth mentioning.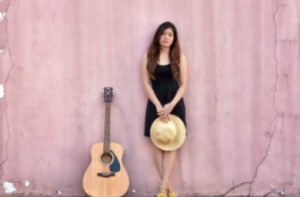 Dubai-based nurse Mariella "Yelle" Gutierrez Castro has a chance to take the path to fame. Ms. Castro has recorded two songs in her repertoire under GMA Records, "Bubble" and "Escape." She proves that she has talent. She can write songs, as well as sing and play instruments. She may even have the looks. Her employer in Dubai even supports her singing career.
But she also has dedication and wisdom. Ms. Castro says, despite bright prospects in the music industry, she will remain a nurse. For me, that is a good decision.
In my opinion, if she is a good singer, she certainly may have a chance at fame. But she can help a lot more people in her nursing job. She even plans to specialize in some fields later on; meaning, she is serious about developing her skills in her scientific job. She probably still feels her scientific skills are of as much importance as her musical skills. That's something I consider rare in a culture that seem to dislike scientific stuff.
Some people would rather leave their job and seek fame and fortune. Some people would say she is foolish to stay at her job. But Ms. Castro says, "why not do some awesome things at the same time?"
Good decision, Yelle. You know your priorities. May more Filipinos follow your example.
I believe, as my cohorts here do, that what Filipinos embrace as their culture is what actually pulls the country down. And those who seem to be anti-dictators, who may also believe themselves to be "heroes," are the real dictators.