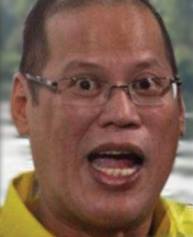 In the next couple of weeks on the 22nd July 2013, Philippine President Benigno Simeon "BS" Aquino III will once again face a joint session of Congress to deliver his annual State of the Nation Address (SONA). What will BS Aquino be reporting to the people's "representatives" this time? This one will be a tough one. The old excuses that made reporting non-achievements easy as pie have now faded into the background.
More importantly, many of those excuses have long been invalidated — much-touted "economic gains" have been shown to be the outcomes of groundwork laid by previous administrations. Allegations of former President Gloria Arroyo's overspending and blown national budgets made by BS Aquino when he first ascended power turned out to be mere temper tantrums thrown by an inexperienced chief executive employing scant understanding of fiscal management. Loudly-trumpeted "framework agreements" being worked out between Manila and "representatives" of Muslim Mindanao turned out to be fatally-flawed by design and quickly degenerated into a horrendous fiasco that burned all parties involved, including the government of Malaysian Prime Minister Najib Razak which played the role of arbiter in the negotiations. And who could argue against the reality that Manila, the Philippines' political, economic, and cultural capital, continues to rot under the weight of its noxious atmosphere, its fetid storm-channels-turned-open-sewers, and its energy-sapping mind-numbing traffic jams?
Of course, BS Aquino's fans will quickly point out the "positive" outcomes of his administration — how the "reforms" instituted under the banner of BS Aquino's Daang Matuwid ("straight path") doctrine have resulted in a reduction in the incidence of corruption in government and, as a result, renewed investors' confidence in the Philippines; how "inclusive growth" has delivered relief in the form of a trickle down of these economic gains to the masses of impoverished Filipinos; and how "stronger fundamentals" have made the economy more resilient and turned it into a more fertile environment for a "sustained" rate of growth following the last couple years' impressive statistics.
So how did the Philippines perform over the first half of the Second Aquino Presidency?
The best place to start is to recall some key indicators posted following BS Aquino's SONA in 2012 baselined mainly around the year 2010 when he assumed the presidency:
(1) Corruption: CPI of 2.4 (out of a 10.0 representing "Very Clean") and ranked 134 in the world at end of year 2010. The Philippines was given a CPI of 34 for the year 2012 (100 representing "Very Clean") — an improvement of one point and accompanied by an improvement in ranking to 105.
(2) Human Development: HDI of 0.642 ranked 97 worldwide at end of year 2010. In 2012, the Philippines was given an HDI rating of 0.654 — a slight improvement but accompanied by a sharp fall in ranking to 114.
(3) OFW remittances: 12% of GDP for 2008. According to statistics sourced from the Philippines' Central Bank, "cash remittances from OFWs coursed through banks represented about 6.5 percent of the country's gross national income and 8.5 percent of the gross domestic product" in 2012.
What we see here is the perfect example of how a balanced scorecard works. All of the above seem to point to incremental improvements in the economy. But the comparatively small improvements in the areas of human development and the significant fall in the Philippines' worldwide ranking there present compelling questions around whether the improvements in corruption perception and economic indicators are of any actual relevance to ordinary Filipinos.
In any case, who's to say that any of these movements in the above indicators can be attributed directly to the administration of President BS Aquino? For that matter, can improvements or worsening of economic conditions over any given period be attributable to any one sitting president? That's a question that will forever be mired in pointless debate. The only clearly consistent common denominator across ALL of the Philippines' history of mediocre performance and failures is quite obvious: it is Da Pinoy. Presidents come and go, but the Filipino will always be the same bunch of folk who will be overseeing the all-too-familiar muddling along that characterises the Philippines in general.
So come the 22nd of July, we will likely be hearing the same quaint assertions that certain actions "caused" certain outcomes. I'd take all that with a grain of salt. The economy of the country and the general level of social development that Filipinos collectively gain — or lose — over any period are vastly complex systems composed of far too many variables and parameters for any bozo to presume to model much less make claims to being a key contributor to any manner of behaviour it exhibits.
Unfortunately for President BS Aquino, the sorts of explanations that resonate the most among cretins have long passed their use-by dates.
benign0 is the Webmaster of GetRealPhilippines.com.