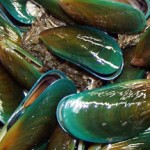 First it was "Save 182 Pine Trees", then it was "Save Manila Bay, and now it has come to this… "Save Tahong!"
This post is not for the green minded.  So, if you have any decency left in you, pack away those dirty thoughts because we're going to talk about a supposed "industry" which centers around the harvest of a certain type of mollusk in Manila Bay.
Myrna Candinato, head of the Pamalakaya fisherfolk group affiliated to the Alyansa ng Mandaragat ng Bacoor, Cavite, says that reclamation projects in Manila Bay may kill the tahong industry.  As it is, the leader of this militant fisher folk group, says their seasonal harvest of tahong is already dwindling.
Here's a short excerpt from a news report describing the travails of the tahong folk down south.
Candinato said that before the reclamation, she and other tahong growers used to collect 200 gallons per day during harvest season.

She said that they used to earn P30 per gallon of tahong a day and the harvest would last for a week, enabling them to earn at least P30,000 per harvest season.

Today, harvest of tahong during harvest season limits them to an average of 30 gallons to 50 gallons of tahong a day, a decline of 75 percent in tahong harvest compared to the pre-reclamation days, she added.

"If these reclamation projects will not be stopped by President Benigno Aquino III, the struggling tahong industry will be dead in the next few years," Candinato said.
Of course, we have no idea if the President really cares for tahong — though I have heard some pretty racy stories of his escapades south of Times street.
But as I have said, this is a serious matter and one that ought to be discussed with any thoughts of carnality.  For gosh sake people, this woman is about to lose her tahong!
Although blamed for a number of deaths whenever there is Red Tide and almost certainly containing toxins if harvested from Manila Bay, most Pinoys make a feast out of these green mussels because they are sometimes cheaper than fish and can make a lot more broth.
It is rather strange that, while the Manila City government has banned swimming in Manila Bay because of its toxicity, it hasn't banned the sale of fish, mollusks, and shellfish harvested from Manila Bay — which actually reaches as far as Cavite.
Just consider this article on how toxins accumulate in the flesh of mollusks from Marietta.edu:
Freshwater mussels are considered to be "environmental monitors" of rivers, streams, ponds, and lakes.  They indicate the water quality in terms of their numbers within their particular niche.  Since freshwater mussels are towards the bottom of the food chain, toxic chemical spills, chemical runoff from fields, and other chemical pollutants will be present within their tissue.  Predation of the polluted freshwater mussels could eventually lead to bio-magnification of the pollutant within the predator thus leading to the death of the predator.  Other pollutants in the water could affect a host fish needed for the reproduction cycle of a particular mussel species.  If the pollutants affect the host fish to the point where the host fish becomes extinct, the particular freshwater mussel that needed that host fish to reproduce will follow its host fish into extinction.
In any case, the Candinato's claims that reclamation may wipe out tahong suffer a flaw in reasoning as the entire article failed to demonstrate a direct causal relationship between dwindling tahong harvests and reclamation.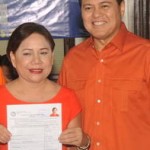 The Manila Bay Reclamation issue has been going on for months now.  To be exact, there are two reclamation issues: One being the proposed reclamation site behind the Cultural Center of the Philippines by Manila Goldcoast and another one near Cavite.
The opposition to the reclamation project south of Manila is being opposed by no less than Senator Elect Cynthia Villar, the wife of Senator Manny Villar whose rise to politics was preceded by his rise as a real estate development magnate.
The case filed by Ms. Villar against a coastal road project was previously dismissed for lack of merit according to a report published by GMA News TV.
In a 48-page decision penned by Associate Justice Apolinario Bruselas, the CA Third Division denied Villar's plea against the Las Piñas-Parañaque Coastal Bay project for lack of merit and for failing to prove the reclamation project would trigger massive environmental damage.

"No credible, competent, and reliable evidence had been presented to support the allegations that the proposed coastal by project would cause environmental damage of such magnitude as to prejudice the lives, health or properties of the residents of Parañaque and Las Piñas. These apprehensions had been disproved by objective, expert and scientific studies of reputable entities with vast international experience," the CA Division said.

The court said Villar failed to present evidence that would show a "causal link" between the project and the "catastrophic environmental damage feared (by the petitioner)."

"The credibility, reliability and objectivity of the scientific studies presented by respondent AllTech and the totality of the evidence presented leave very little occasion to ponder that the constitutional right of the people to a balanced and healthful ecology hangs in the balance because of the reclamation project," the court added.

Concurring with the decision were Justice Rebecca De Guia-Salvador and Samuel Gaerlan.