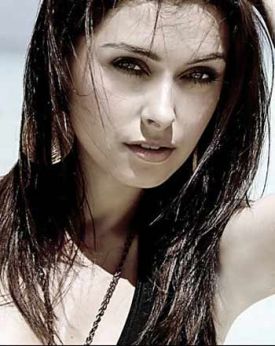 Did the girl cry wolf? Did the boy try to kill himself? This is the latest drama-turned-cliffhanger that started with strange posts on Twitter coming from Brazilian model and TV host Daiana Menezes. The tweets featured photos on Instagram that seemed to suggest Menezes was a victim of domestic violence supposedly arising from spats over "love" with her supposed husband former Cagayan de Oro First District Rep. Jose Benjamin Benaldo…
In an SMS to the networks, Benaldo said he and Meneses, like ordinary couple, are undergoing a difficult phase. He said they had fights but it's all because of love.

He said forgiveness has been given between them and they love each other.
Then in the latest twist in this sordid drama, Benaldo was found bloodied in his office at the House of Representatives following a gunshot heard coming from there. He was reportedly found by staff suffering from a gunshot wound to the chest.
Speaking with radio dzMM, House Speaker Rep. Sonny Belmonte said Benaldo was alone inside his office when the gunshot was heard.

Benaldo was found by his staff sitting, with a 9-millimeter pistol on his table.
Belmonte, while insisting that there is too little information to "speculate on the incident," revealed that Benaldo had become "unhappy" after his failed re-election bid this year and added that, "After his loss in the recent elections, he is sometimes unhappy and so forth". Belmonte also confirmed that Benaldo was very likely alone in his office when the incident occurred.
Earlier, Benaldo and Meneses had appeared together in The Buzz to face the public and clarify their relationship issues which had been the subject of much chatter over social media. A seemingly distraught Meneses reportedly complained in an exclusive interview following that appearance that Benaldo had made her "look stupid" over the course of that show…
Menezes pointed to Benaldo's supposed air of indifference during the interview, saying, "Wala man lang concern. I'm exposing myself to that and then wala, blank."

"He apologized to me personally, and he released a statement to the public. But when we aired our side together, in front of the public and everything, there was like no apologies at all, and that made me feel like I was the one who had the problem," she tearfully said.

She added: "I am just going through a phase that I cannot even control my emotions anymore, because if my partner cannot support me on cam but just behind the camera, it will be really hard for me to move forward."

Referring to her being emotional, Menezes admitted that she feels "a little bit of anger" toward her husband.
While Menezes denies there was any domestic abuse involved in her relationship with Benaldo, her subsequent statements cast a shadow of doubt over this denial…
Asked if she considers herself a "victim" of abuse, Menezes said, "I consider myself… pwede… ayoko naman magsabi ng words na 'victim.' Hindi eh, parang ang hirap… wala, it's just really, really tough right now."
The incessant waffling over the details of the incident by all parties directly involved in it lead many to suspect that there was indeed some foul play behind Menezes's tweet for help and that she is now trying cover up or undo the damage these tweets have caused. Others are beginning to grow tired of the circus altogether. The latest news on Benaldo's purported "suicide attempt" re-ignited the chatter but attracted mixed reactions from the public many of whom posed the question of why anybody who'd be serious about ending their own life choose their chest rather than their head as a target for a self-inflicted bullet wound. One commenter opined on popular online forum PinoyExchange.com, "What idiot attempts suicide by shooting themselves in the chest? It would seem that our politicians are so f*king incompetent that even when trying to kill themselves, they don't know how to do it right!!! Unbelievable."