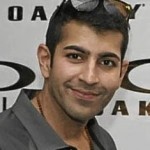 (Rajiv Dargani, the President of Sunglass Hut Philippines, who killed one person and maimed another in a series of car collisions on Mckinley Road in Makati, has not yet surrendered.  Police say he is liable for homicide, physical injuries and abandonment of one's victim.  Other online articles hint that Dargani may have been under the influence when he caused a series of collisions on Mckinley in the wee hours of Saturday April 20.)
In the wee hours of Saturday April 20, 2013, Henrix Bernardo and Glenn Nacion Jr. were riding a motorcycle on McKinley road in Makati City on their way home.  Then, just a few hundred meters on the road flanked by the country's poshest enclaves, their motorcycle slammed into an Audi that had been bumped head-on by another Audi from an oncoming lane.  The Audi that started the series of collisions drove away from the accident and quickly disappeared behind the gates of Dasmarinas Village.
Henrix, the driver of the motorcycle, died on the spot. Â His passenger Glenn survived with severe injuries and had to have one of his legs amputated.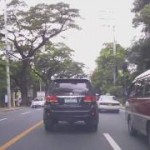 In the trickle of news reports that came days after the incident, not much was written about the circumstances of either Henrix or Glenn. Â Ordinarily, such a news item would make it to the front page of most tabloids on Monday at the very latest and there would have been the typical outrage bleeding on the front page in bold, red letters:Â "Dalawang Nabundol ng Audi Sa Forbes Park, Tinakbuhan!"
One curious thing about tagalog news is that ordinary people who become victims of an accident are often referred to by the type of accident they were involved in. Â For instance, fire victims are called "nasunog" (those who were burned), earthquake victims are called "nalindol" (those who were in the earthquake zone), or in this instance, car accident victims are referred to as "nabundol" or "nasagasaan".
However, affluent and influential people who figure in an accident never lose their humanity.  They're referred to by their names and rarely, if ever, are their disheveled or bloodied pictures carried on the front cover.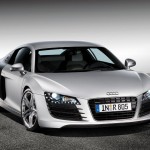 Moreover, if they cause an accident that claims the lives of people, they are usually not arrested on the scene.
As expected, it was only after almost a whole day had past that people found out the identity of the Audi driver who caused the accident.
Rajiv Dargani, the president of Sunglass Hut Philippines and  president of the Federation of Indian Chamber of Commerce, was identified in police reports as the drive of the R-8 Audi with plate number JVV-88.
Sunglass Hut Philippines distributes Oakley Sunglasses, a rather popular high-end brand of eye wear.
According to one report, Dargani was liable for " reckless imprudence resulting in homicide, physical injuries and abandonment of one's victim".
Other details surrounding the accident on McKinley were hinted at in other articles, like "Horror on Mckinely":
While the crash may not have been a terrorist act with the same magnitude as the Boston Marathon explosions, witnesses said they were aghast and appalled to see the driver of the R8 speeding away from the accident, going straight towards the entrance of Dasmariñas Village where he reportedly instructed security guards not to let anyone enter the Village. The driver – said to be a wealthy young man who has a business importing eyewear (an oaky-dokey kind of brand) – was allegedly high on booze and prohibited drugs.

Ten years ago, a similar incident also happened to a businessman involved in a hit-and-run, then later on paid his driver to take the blame. This time however, there is no chance for the Indian national pinning the blame on anyone else since he was positively identified by the driver of the other Audi as clearly the one on the wheel. Several sources said Makati police authorities as well as Mayor Junjun Binay have reportedly been informed of the accident and the Dasmariñas Village address of the R8 vehicle driver already pinpointed. A manhunt has supposedly been launched with a warrant of arrest being prepared, our Spy Bits sources claimed.
In another column, "Deadly Traffic Accidents", the author underscores the implications of allowing Dargani to get away scott-free:
And even if the victims' would no longer pursue formal charges against him for whatever reason known only to them, Dargani should not be allowed to leave the country until he is held liable for making a mockery of our criminal justice system. Justice Secretary Leila de Lima should keep a tab on this case. This is one too many accidents.
So far, the latest word about Dargani is that he was recuperating after being traumatized by the accident and had sent surrender feelers.
So far, Dargani hasn't surrendered yet.
While we are certain that the eye wear brand Oakley doesn't condone drunk driving or running over people with cars, this accident caused by the president of the company that distributes Oakley in the Philippines is certainly enough to consider boycotting this eye wear brand.