Too much flesh on Wowowillie? Willie Revillame is once again in hot water after the Movie and Television Review and Classification Board (MTRCB) slapped a three-month probation on the popular noontime show after netizens supposedly complained about the skimpy outfits of its dancers featured in its 16th April episode. TV5 Network management which airs the show have since reportedly apologised…
"At today's hearing conducted by the MTRCB's Ad Hoc Committee on the skimpy outfits and excessive flesh exposure in Wowowillie's 16 April 2013 & other episodes, TV5 and the said show accepted responsibility for the said lapses and apologized to the MTRCB," the statement read.

"The MTRCB, through the panel, ordered placing the program under probation, subjecting it to per-episode review for 3 months, and subjecting it to an SPG (Strong Parental Guidance) rating effective immediately. Tv5 and Wowowillie were further required to submit reform and self-regulatory measures by 06 May 2013," it added.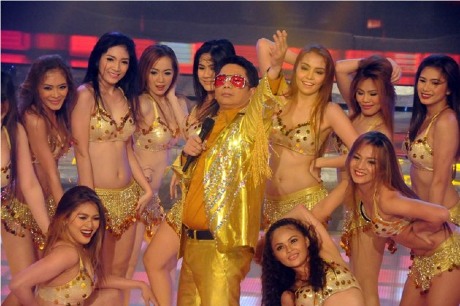 [Photo courtesy Yahoo! OMG!.]
You wonder though if there is some kind of perverse double-standard going on here considering images of skimpily-clad women are a common sight in predominantly Roman Catholic Philippines. Driving down the main thoroughfares of Metro Manila alone already treats one to lots of, shall we say, pleasant sights…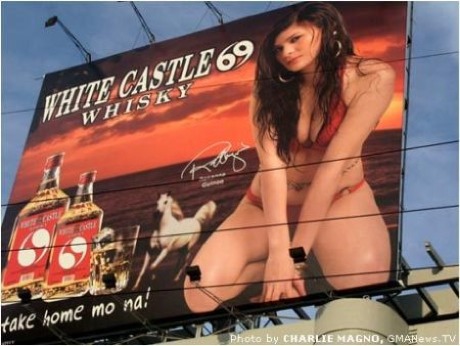 [Photo courtesy The Lifestyle Section.]
And, lest we forget, last December we were treated to the spectacle of presidential sister Kris Aquino wearing a revealing wardrobe-malfunction-waiting-to-happen gown to the awarding ceremony of the 38th Metro Manila Film Festival.
Indeed, it's more fun in the Philippines if you are not a prude or self-appointed morality police officer. It is likely that what at the moment seems to be a major setback for Revillame will turn out to be a big publicity bonanza.
benign0 is the Webmaster of GetRealPhilippines.com.