Like the way computer-aided design and engineering has resulted in the convergence of automobile design to a general look that, technologies and procedures that enhance physical appearances that have become increasingly available and affordable are now resulting in a creepy convergence in "beauty".
Making waves across the net is a set of photos said to comprise the current crop of Miss Korea 2013 contestants…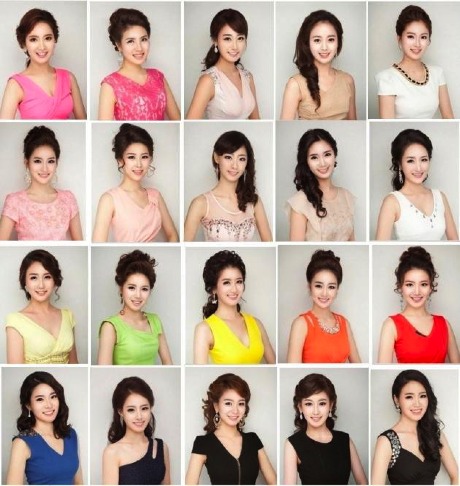 Perhaps the tendency to converge towards an identical look is a result of the way that Koreans take pride in being among the most homogeneous nations in the world…
Being such a tight group of people, Koreans cannot easily accept anyone or anything different from themselves. Foreigners are treated with contempt, alien traditions are looked upon as uncivilized ones, and progress regarding traditional values is feared. In short, Korea has trouble opening up to the rest of the world.

Homogeneity can be a priceless treasure, but at the same time it can be the chain and ball that prevents Korea from going as far as it can in the global era. Knowing a nation's roots, having pride in them is the beginning of progress.
benign0 is the Webmaster of GetRealPhilippines.com.