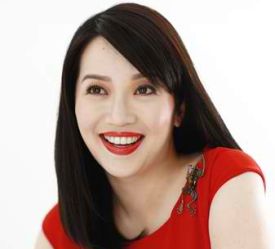 Funny the way presidential sister and Queen of All Philippine Media Kris Aquino comes into the fore whenever Filipino pep for the "right" people needs to be pump primed. Most recently the buzz is her emerging as "top Filipino taxpayer" paying a whopping (by Philippine standards) 49.87 million pesos (USD1.2 million) to the Philippine government.
Something is definitely amiss. It could be one or both of two things. Either (1) Kris's income utterly dwarfs the richest Filipino taipans (many of whom made Forbes Magazine's global rich list) or (2) said taipans are not paying the right amount of tax.
Which one is it? Or is it both?
One thing's for sure. Kris Aquino is not counted among Forbes's elite wealthiest Pinoys. But then Forbes reports that "[a] common trait among the rich listers, in part due to the stock market's size, is their tendency to keep their fortunes private. Another is the fact that almost all the wealth assigned to an individual is actually shared by families, sometimes large extended ones." Fair enough. Being rich is also about being clever when it comes to concealing one's wealth and avoiding tax. The Philippines' generous bank secrecy laws and cheap tax "consultants" makes this conducive to its tycoons. Indeed, an anonymous source is cited in an Inquirer.net report as revealing that "the country's ranks of billionaires also employ an army of tax lawyers and auditors to minimize their tax liabilities."
Just the same, social media "practitioners" being what they are have all but latched on to the buzz and effectively sensationalised the why-is-Henry-Sy-not-the-top-taxpayer memetic non-sequitur in their be-all-end-all quest to amass more "followers" and more "likes". Kim Henares, head of the Philippines's Bureau of Internal Revenue came forward to "clarify" the matter further…
"Kris Aquino has always been in the top 50 (taxpayers). She can command huge amounts. It's not like a businessman where there is a range in earnings. While you are famous, a celebrity's income can really spike," she said.

"It depends on how many (commercial) endorsements you have, how many TV shows you have," Henares told AFP.

The list of top taxpayers posted on the bureau's website put Kris Aquino far ahead of the prominent tycoons who have been listed elsewhere as the richest people in the Philippines.

Shopping mall tycoon Henry Sy, listed by Forbes in March 2013 as the richest man in the Philippines, was only the 15th largest taxpayer on the bureau's list.

The list is based only on individual tax returns filed in 2011 which might not necessarily indicate who paid the most in taxes overall, said Henares.

She said that income from stock transactions and bank deposits were taxed differently while companies owned by the tycoons paid corporate taxes.
Nonetheless, this makes it easy for Kris to add another crown to her head — this time making her Queen of All Pinoy Taxpayers. This will do a lot to further endear her to the Filipino masses whose minds have been so effectively conditioned by more than half a century of media content that demonises wealth and lionises poverty.
In Filipino movies, rich people are rich because they (1) are crooked, (2) inherited their wealth or are descendants of colonial carpetbaggers, and/or (3) are politicians. These characters, back-dropped against manicured gardens, tacky birthday-cake-like mansions, and big SUVs, still exhibit underclass traits: engaging in shouting matches and slapping duels, throwing money around. If not, they are portrayed in that cliché Spanish-era haciendero image: nose-up postures, frequent head-to-toe glances, velvet or silk robes, etc.
Does reel life imitate real life? Perhaps in the Philippines it still does, which is why Kris Aquino will always remain relevant — and perhaps, someday, fulfill her destiny in the much-anticipated Third Aquino Presidency. Coming soon to a theatre near you.
benign0 is the Webmaster of GetRealPhilippines.com.