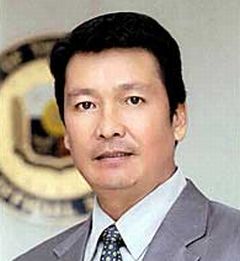 You wonder now, where did the USD159,700 Marissa Tadeo Lapid, wife of Philippine Senator Lito Lapid, was allegedly attempting to squirrel into several US banks to "structure transactions to evade reporting requirements" come from? According to an ABS-CBN News report, Mrs Lapid knowingly attempted to conceal and evade US bank transparency regulations…
A Philippine Star report said officials explained that Mrs. Lapid committed to "structure cash deposits" by separating a single deposit above the reporting threshold into two or more separate deposits for the purpose of evading her financial institutions' reporting requirements.

These financial institutions are banks located in the US. These banks are legally required since 1996 to report to the federal government cash deposits that were above a certain dollar amount, $10,000, "the reporting threshold," by making the so-called currency transaction report (CTR) when a depositor makes a deposit.

The scheme involves breaking larger amount into two or more amounts that were less than the original amount and deposited them into multiple bank accounts, often on the same day.
The ruling on the sentencing of Mrs Lapid however sought to assure us on the pointlessness of speculating where the money came from stating that, "There was no evidence that any of the money involved in the case was improperly obtained."
Of course. As far as the United States Government is concerned. Time to think about what this means to Filipinos. Interestingly, the former action-star-turned-legislator had last year signed up with ABS-CBN to moonlight as an actor citing a need to make more money…
"Kailangan kong kumayod," (my translation: "I need to scrape hard to make a living") said the action man which leads us to wonder what sort of financial obligations he might be saddled with to have to juggle several jobs. Lapid recently signed up with media conglomerate ABS-CBN to do "an action-oriented teleserye".
Unlike those of typical Pinoy teleserye the plot here thickens…
For now, there is no way to prove whether or not Senator Lito Lapid came about this amount of money in an honest manner. However, this highlights once again the embarassingly archaic bank secrecy laws of the Philippines. That the wife of a Philippine Senator would try to fly under the radar of US bank reporting regulation and Customs law provides us with an idea of how much politicians' money might be sitting in all these secret bank accounts and how much of it flies to the US aboard planes used in the many junket trips these politicians and their entourage go on.
One thing's for sure, it makes a lot of sense now why Congress seems disinclined to tackle the obvious implications of re-evaluating Philippine banking law as well as a host of other "archaic" laws that infest Philippine Law in general. There's just too much at stake.
benign0 is the Webmaster of GetRealPhilippines.com.