Iceland may become the first Western democracy to ban internet pornography. CNN.com reports a "strong consensus" building in the Scandinavian island nation noting mounting convincing arguments from many experts on the matter.
"At the moment, we are looking at the best technical ways to achieve this. But surely if we can send a man to the moon, we must be able to tackle porn on the Internet."

Such a step is somewhat surprising among Western nations that, for the most part, champion free-speech rights. But the move wouldn't be unprecedented in the island nation.

Iceland has had laws banning the printing and distribution of pornography for years, but those laws haven't been updated to include the Web. And two years ago, the nation's parliament banned strip clubs, saying they violate the rights of the women who work in them.

Iceland would become the first Western democracy to try and block pornography online.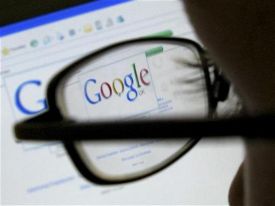 Online pornography is a billion-dollar industry and accounts for a big chunk of Internet traffic. In the not-too-distant past "men's magazines" like Playboy and Penthouse were available only in PX Goods stores and taken home in unlabelled brown bags. Videos were rented from neighbourhood shops. Both access methods forces one to interact with real people making the actual experience of getting one's hands on pornpgraphic content a bit cringy.
But in the Internet age, access to pornography is pretty much a self-serve undertaking (in more ways than one) and the middlemen in its trade have since been largely cut out of the supply chain. Porn has taken its place among the other stuff that makes up the "wealth" of information made accessible to billions at the click of a mouse. Supposedly this freedom to access porn will be tempered by humanity's capacity for rational choice. Instead it has since turned into the dark underbelly of that "free access to information" regime much-touted by social media cheerleaders as the cure-all solution that will rescue us from our own human condition.
Indeed, in reality human beings have always had a bad track record of applying a rational mind when making critical choices. The notion of the "free market" and its singular underpinning assumption — that rational buying and selling choices are naturally arrived at given equal access to information about supply and prices will lead to market stability — has failed a long time ago. Same will be true with "free access to information". The folly and hubris of thinking in the field of "economics" has come to infest Technology as well. Porn has become free to access under that same exact sort of thinking.
As modern-day philosopher Nassim Taleb quipped:
Information in large amounts is toxic.
Humans are, by nature, naturally ill-equipped to process large quantities of complex information at an intellectual level. This is the reason why we need at least 12 years of formal education to enable us to do just that at a passable level. And even then, it is usually the most educated amongst us that are the most prone to lose the plot and remain immersed in this "wealth" of data that "freedom of information" activists claim is necessarily a good thing.
If you stop to think about it, any kind of idiocy (at best) and atrocity (at worst) can be justified and rationalised given enough weight by the "educated" and be-credentialed amonst us. Indeed, we have already seen how popularity and celebrity are often enough to make even the rudest and most disrespectful gestures seem "heroic" and "noble". Today, Internet porn continues to flourish on the back of the "noble" idea of "freedom of expression". We have the nobility of the causes of our "activists" to thank for that.
benign0 is the Webmaster of GetRealPhilippines.com.