President Benigno Simeon "BS" Aquino continues his tradition of appointing KKK's, kabarilan, kaklase, kamag-anak (Gun buddies, classmates, relatives, respectively) to government positions, regardless of the sensitivity. In his latest move, he has named attorney Alfredo Benjamin S. Caguioa as his new Chief Presidential Legal Counsel (CPLC).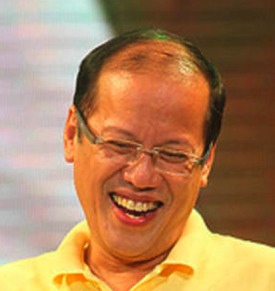 Caguioa has been a classmate of the president's from grade school to college at the Ateneo de Manila University (ADMU). He replaces Eduardo de Mesa, who vacated the post in December 2012 but was appointed immediately afterwards as director of the Bases Conversion Development Authority.
Attorney Caguioa's extensive legal experience makes him pretty much qualified for the post of CPLC. He is a founding partner of the Caguioa and Gatmaytan Law Office, which has been operating since 2007. He was formerly a partner with Sycip, Salazar, Hernandez, and Gatmaitan and Caguioa, Caguioa and Associates. He is also a professor at the ADMU School of Law and San Sebastian College of Law. He graduated with Honors from the ADMU School of Law, and is one of the highest scorers in the 1985 Bar examinations.
Presidential Spokesperson Edwin Lacierda was even prompted to say about Caguioa the following: "He is a very able lawyer. He is four batches ahead of me in Ateneo Law School."
If school was simply the sole basis for being good in one's profession, then Ateneo can now be known for producing at least two disappointments currently serving in government, right, Edwin?
The post of CPLC, compared to other posts that work with the Office of the President (OP), is relatively low-key. It is not designed to partake in policy-making directly, yet it is a position that has the ear of the President due to the gravity of the advice/ counsel that it gives.
The quote below is a working summary of the duties/ responsibilities of the chief presidential legal counsel:
The Chief Presidential Legal Counsel (CPLC), renders legal advice to the President on matters requiring Presidential action, including matters pertaining to legislation; reviews draft presidential issuances emanating from Department, bureaus and offices; drafts Executive Orders, Proclamations, Administrative Orders, Memorandum Orders and other issuances; reviews decisions on administrative/criminal cases appealed to the Office of the President including decisions/resolutions on cases filed before the Presidential Anti-Graft Commission (PAGC) against Presidential appointees; evaluates cases of inmates subject of executive clemency and prepares the corresponding recommendations to the President; reviews government contracts requiring Presidential approval; and recommends to the President after conduct study of legal issues brought to the attention of the President for guidance of heads of Departments, bureaus and offices in the Executive branch.

…

The CPLC chairs the Search Committee of the Office of the President. The Committee is in charge of screening, evaluating, and recommending to the President appointments to various positions in the Executive Branch. The CPLC also handles the preparations of list of recommendees from the nominees submitted by the Judicial and Bar Council for appointment to judicial positions.
Source of the above snippet: Link
So despite the CPLC not being in the media spotlight very often, the legal advice it lends to the President ideally weighs heavily on what the President's decisions will be regarding national matters.
However, as has become the norm in the Philippines, the appointment of Caguioa did not go by without opposition or controversy. Lawyer Ernesto Francisco Jr. reportedly wrote to BS Aquino advising him against appointing Caguioa. Caguioa's law firm Caguioa and Gatmaytan had reportedly served as legal counsel to three mining companies that had appealed the revocation by the OP of their respective mining and exploration agreements in the Court of Appeals and the Supreme Court. Francisco also said that the president should avoid appointing a practicing lawyer like Caguioa to avoid a potential conflict of interest.
But of course, the idea of conflict of interest simply flies over the head of Pinoys, especially those in government.
***
Has anyone noticed how Caguioa's name can be shortened to ABS Caguioa? No, this is not meant to disparage him personally, and this takes nothing away from his extensive experience as a lawyer. In fact, his credentials as an attorney put him in a different (better and higher) level of BS as compared to our esteemed president BS Aquino, but I digress…
The point I wanted to make here has nothing to do with gushing over one of the few bright spots that Caguioa potentially represents among those who work for the president. Neither does it involve criticizing him or cutting him down to size before he gets to work.
It actually goes something more like this: Putting a (potentially) bright spot in what is otherwise a room full of dim bulbs will ultimately have little effect on illuminating the room.
The President's track record of questionable decisions can lead one to draw any or all of three possible conclusions: the President used to have sloppy legal counsel before, he totally ignores the counsel that he gets, or he makes wrong decisions anyway despite "listening" to his legal counsel's advice.
There is not much reportage about the first, yet there has been plenty of information around to suggest that BS Aquino is not very good at listening to people, especially when they say something he does not like or want to hear.
What questionable decisions, for example, you may ask? Well, why don't we mention BS Aquino's "very clear" mining policy, for one, and his tendency to abruptly cancel contracts, like the ones with Belgian firm BDC and the Northrail Project with Chinese firms. All because they were simply projects of the previous administration and therefore, "corrupt" by association.
It remains to be seen, therefore, if putting a reputedly able lawyer like Caguioa will be enough to mitigate the impact of the walking, bumbling, and stumbling juggernaut of gaffes that the Aquino administration has shown itself to be. If Caguioa is forced to tow the Palace line (i.e., the president does not listen to him, puts him in his place, or uses him to exploit legal loopholes for dubious ends), then all that extensive experience will be for naught. The post he has just been appointed to would at best restrain him.
BS Aquino, by all indications, seems to be continuing yet another tradition of KKK: katigasan ng ulo, kapalpakan, kakulangan (stubbornness, failure, and deficiency, respectively).
This all the more highlights the continuing irony of BS Aquino's promise of bringing about any "change".
Not even the most competent chief legal counsel can do much to remedy that.
А вы, друзья, как ни садитесь, все в музыканты не годитесь. – But you, my friends, however you sit, not all as musicians fit.