Following another viral video circus, this time involving Ms Paula Jamie 'Amalayer' Salvosa, we find an emerging pattern in the sorts of "scandals" that Filipinos tend to salivate over. A common denominator underlying these is a perverse fascination with the hilarious gaffes Filipinos routinely deliver in their on-going clumsy effort to use the language of their former (?) colonial master.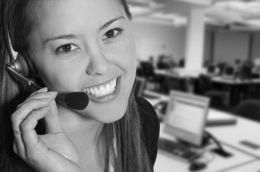 Private-schooled former viral video star Christopher Lao bizarrely struggled with it despite his priviliged upbringing stammering out this pained explanation for why he drove his car into a flood: "Why do you info—why do i—Bakit ako? Diba? (laughs ironically) Dapat i-inform, i-inform, I should have been informed, yun lang yun". How the obviously village-raised boy could get it so wrong highlights the desperate plight of even more ordinary Filipinos to master the language that holds the key to relatively vast wealth.
Most recently it is Salvosa and her "I'm a liar?" taunt to a security officer at an LRT train station that launched the global-trending Twitter hashtag #amalayer. Sloppy use of the English language does not seem to be the issue here as most Filipinos are mediocre speakers at best. It seems more a case of its use in an inappropriate occasion — the way Salvosa dished it out when her native Tagalog dialect would have sufficed or even been more effective in this instance. This is the sort of thing that gets picked up by Filipinos' collective Trying-hard Detector. Most people can sniff out wannabes a mile away. And the quintessential Filipino wannabe is the average bozo who attempts to power trip using a mediocre command of the English language.
As GRP writer Kate Natividad observed in a previous comment…
Wielding the English language is like wielding a gun.

An amateur who plays with [one] is likely to just end up hurting herself. But an expert professional, can rob a bank with one and even get away with it.
While Jimmy Santos shrewdly turned the blanket dagginess with which Filipinos speak their colonial master's language into an entire comedy act that was the highlight of his career, (ending his shows with his famous sign-off blurb: "And remember, wherever you are, I love you three times a day"), Filipino cinema often gets it wrong. The snippets of English-language dialogue in Philippine cinema almost always comes across as severely contrived — written by folk who have a superficial understanding of the sosyal people they try to bring to life in their hastily-written scripts. Think Cherie Gil's classic "You're nothing but a second-rate, trying hard copycat!" in the film Bituing Walang Ningning.
Filipinos need to master the use of English where it counts.
English remains the "gold standard" lingua franca of business according to a Forbes.com report which highlighted a McKinsey study that showed that "only 13% of graduates from emerging countries are suitable for employment in global companies, and the number one reason cited is a lack of English skills." The Philippines was cited for its relative general proficiency in the use of English for business highlighting how the quality of its speakers puts them at an advantage in the race for employment in excellent multinational corporations…
[…] serious career-minded individuals who hope to work as foreign correspondents for O Globo TV in New York, Brazil's biggest broadcaster, will need solid English. As will the IT service guys coming to the U.S. from India on business visas, and the Russia venture capitalists looking to close deals with investors in Silicon Valley.

This is partially why the Philippines has taken over India as a hub for call centers. Their English is better. The islands attained a score above 7, putting them within range of a high proficiency that indicates an ability to lead business discussions and perform complex tasks. India? A low 5.57.
However, the Philippines falls behind Scandinavian countries in terms of proficiency in English amongst non-native speakers…
Norwegians, Danes, Swedes and Finns are four of the world's top five best non-native users of English, according to a new study by the world's biggest private educational company, Stockholm-based EF. Norwegians have the best English as a second language, followed by the Dutch, then the Danes in third place, the Swedes in fourth and the Finns in fifth.
And yet, the Philippines is being touted as the cheap-as-chips English language education centre of the world…
"We have very competitive rates compared with other countries," says English teacher, Jesy King, citing her school's fees of $500 (£313) for a 60-hour class – about a third of the price of an equivalent course in the US or Canada.

Another major advantage is the accent.

Filipinos speak with a clear American accent – partly because the Philippines was a US colony for five decades, and partly because so many people here have spent time working in call centres that cater to a US market.
Indeed, that coveted American accent. If there is anything that can be noted from the Amalayer Salvosa viral-video circus, it is that Filipinos are getting better at detecting subtle nuances in the delivery of spoken English that separates the trying-hard wannabes from the true English-speaking-since-birth elites. Perhaps, in this regard, this makes Filipinos the much-needed top-notch el-cheapo English language teachers of the planet — because they are Top Gun when it comes to spotting and sniping badly-spoken English.
benign0 is the Webmaster of GetRealPhilippines.com.