Senate Bill 2796 or the Philippine Cybercrime Prevention Act of 2012 is not a bad law. Most of the online nasties the law aims to curb are no-brainers. So I will go straight to what, to me, is its main feature that sends chills up the spine of the average schmoe…
4) Libel – The unlawful or prohibited acts of libel as defined in Article 355 of the Revised Penal Code, as amended, committed through a computer system or any other means which may be devised in the future.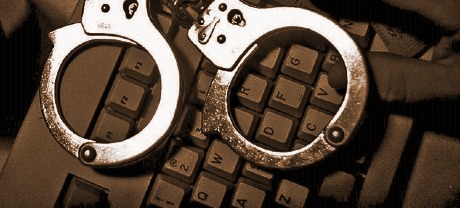 The original law stipulates that "libel may be committed by means of writing, printing, lithography, engraving, radio, phonograph, painting, theatrical exhibition, cinematographic exhibition, or any similar means." Thus to that is added, the new media made possible by affordable and readily-accessible computer systems and the data networks to which they are connected, as the new means to commit libel already currently recognised by Philippine law. That is about the only new hazard added by the new law to the trade of publishing (traditional or online).
[NB: Primary reference used in much of what follows comes from the article "Libel Laws of the Philippines" published on Abogadomo.com.]
Existing libel law in the Philippines is quite specific about what elements need to be present in an act that may be construed to be libelous: "(a) imputation of a discreditable act or condition to another; (b) publication of the imputation; (c) identity of the person defamed; and, (d) existence of malice." [Daez v. Court of Appeals, G.R. No. 47971, 31 October 1990, 191 SCRA 61, 67].
Publishers — whether they be traditional journalists who disseminate their reports and views via mainstream media channels, or people and entities (such as bloggers, web publishers, and so-called "social media practitioners") who do the same by making use of new forms of media to which the 2012 Act extends existing libel laws — are by the very nature of their trade inherently subject to Condition (b), publication of the imputation. Specifically, "There is publication if the material is communicated to a third person. It is not required that the person defamed has read or heard about the libelous remark. What is material is that a third person has read or heard the libelous statement, for 'a man's reputation is the estimate in which others hold him in, not the good opinion which he has of himself.' [Alonzo v. Court of Appeals, 241 SCRA 51 (1995)]"
Indeed, the best digital content published out there command a premium precisely because the specific subject person is clearly identified (thus meeting Condition (c) head-on as well).
On those two points (Conditions (b) and (c)), there is no debate. Digital media publishers worth their salt are inherently at risk in that respect. It seems to me that for that rather obvious reality alone, the digital chatterati are up and running around with arms flailing with crocodile indignation.
But there are really quite basic measures the best and most sensible Web writers usually take to ensure content he or she publishes may not be unfairly construed to be libelous. Conditions (a) imputation, and (d) malice cast what, at first glance, seems to be a fearsomely wide legal net. However, the best of us need not fear.
One way to engage in an act of imputation is through allegation. But then…
An allegation is considered defamatory if it ascribes to a person the commission of a crime, the possession of a vice or defect, real or imaginary, or any act, omission, condition, status or circumstances which tends to dishonor or discredit or put him in contempt, or which tends to blacken the memory of one who is dead.
In the eyes of the law, making a published or broadcast allegation is therefore defamatory in most cases. But what most journalists and Web writers do most often is merely cite allegations articulated in a third source — as in when we quote a news report where said allegation is made — which, itself, is often a quote or statement from an identified source. This puts most writers in a position at least twice removed from the commission of an act that may be construed as libelous.
An interesting case is famed self-described "investigative journalist" Raissa Robles who used what she considers to be an "innovative" form of "investigation" in the name of her brand of "journalism" which she refers to using the term "crowdsourcing", to impute an allegedly vast United States property portfolio to former Chief Justice Renato Corona who, at the time, was the defendant in his impeachment trial.
According to Robles, the information that went into this "report" was obtained "through 'crowdsourcing' in her blog". By this, she means that she was given "leads" by a mob of readers and commentators who follow and participate in the "discussion" on the comment threads of her blog — a self-styled "Plaza Miranda" of Filipino "netizens".
Robles's "report" taken as a whole is not a mere citation of an allegation but a conscious call to collect, aggregate, and constitute itself with direct allegations and imputations that will have been published by her community of commentators on the comments section of her blog. In comparison, the actual Get Real Post article itself authored by Yours Truly in which Robles's amusing approach to "investigative journalism" is highlighted cites certain fascinating pieces of information and even allegations about Robles. The big difference is that these pieces of information and allegations were cited from a third party source (in this case, PinoyExchange.com), and the existence online of the information used precedes that GR Post article. In contrast, Robles's "report" not only anticipates but goes as far as inciting the delivery of potentially libelous claims from her community of readers, many of whom can quite reasonably be observed to harbour malicious intent.
That brings us to malice — specifically the presence or absence of it.
"In order to constitute malice, ill will must be personal. So if the ill will is engendered by one's sense of justice or other legitimate or plausible motive, such feeling negatives actual malice." [Aquino, Ramon C., The Revised Penal Code, Vol. III, Bk. II, 1997 Ed., citing People v. de los Reyes, Jr., 47 OG 3569]
In short, a writer can be excused of intended or unintended malice in his or her work if said work comes across as motivated by principles higher than petty ill-will or dislike for the person that is the subject of said report or point of view. This is of course difficult for most Filipino digital content producers as small minds possess the rather curious feature of being unable to transcend personality. Fortunately a focus on ideas is evident in the works of those who possess great minds (with people cited in their work constituting mere reference points that are subordinated to said ideas). As such, people with great minds need worry less that any sort of malice that can be construed as libelous is present in their work.
Bottom line is that if you are a truly excellent writer, you need not worry about the Philippine Cybercime Prevention Act of 2012. Mediocre folk, posers, and wannabes on the other hand, beware.
[Addendum: The Philippine Cyber Crime Prevention Law is now Republic Act No. 10175.]
benign0 is the Webmaster of GetRealPhilippines.com.