When it comes to China, money is the primary currency of any kind of negotiation. And in light of the big tiff between Senate President Juan Ponce Enrile and "Senator" Antonio Trillanes IV, the cast of characters is a lot bigger and includes one of the Philipines's biggest mining companies, Philex Mining Corporation, and its interests in the disputed waters surrounding Scarborough Shoal.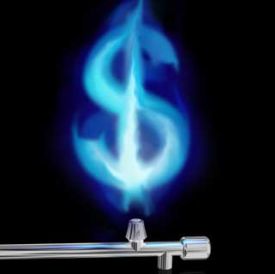 Philex Mining, has been in business in the philippines since the late 1950s operating gold and copper mines all over the country. Manny Pangilinan first entered the picture when Hong Kong-based First Pacific Group which he chairs acquired a 20% stake in Philex Mining in 2008. Pangilinan then progressively worked at increasing First Pacific's stake in Philex Mining over subsequent years. As of a May 2011 ABS-CBN News report, First Pacific enjoyed a 46% shareholding in Philex Mining.
Forum Energy Plc is an exploration company listed in the London Stock Exchange with majority of its shares owned by Philex Mining through its wholly-owned subsidiary Forum Philippines Holdings Ltd. The last update on explorations it is undertaking over the Sampaguita gas field in Recto Bank under Service Contract 72 (SC72) published by Forum Energy in late April this year confirmed completion of surveys collecting 2,202 line-kilometres of 2D seismic data and 565 square-kilometres of 3D seismic data. The report identified a number of potential drilling locations and prospective "best estimate" reserves of 220 million barrels of oil and 8,800 billion cubic feet (BCF) of natural gas.
While the size of the oil field may not be that significant, the gas field is potentially no small deal. To put the scale of this potential find in perspective, the Tabnak gas field in Iran, ranked 20th in the world in size contains more than 20,000 BCF in proven reserves. The SC72 findings can by no means as yet be considered proven reserves, however. Further survey and exploration — and more money — is required to confirm this.
Perhaps as such, Forum Energy is reportedly still looking for potential partners to fully exploit the SC72 area. According to Pangilinan, China National Offshore Oil Corporation (CNOOC) is a partner being considered. Presumably this was Pangilinan's agenda during his visit to China in May this year to meet with CNOOC officers — a visit for which he was allegedly slammed by "Senator" Antonio Trillanes according to information revealed by Senate President Juan Ponce Enrile during that fateful Senate session last Wednesday.
Pangilinan maintains that his business dealings with China do not compromise the national interests of the Philippines…
"We have four basic rules that we will follow in any commercial arrangement with China — any arrangement should not infringe on Philippine sovereignty; it should not violate Philippine laws and regulations; the commercial terms should be acceptable to both countries; and any contract should not be adversarial to the stand of the President. If we do not meet any of these rules, we will not enter into any contract," he said.

Both Pangilinan and [Department of Foreign Affairs Secretary Albert] Del Rosario earlier argued that Trillanes' claim did not make sense because a peaceful settlement with China would facilitate a potential deal with CNOOC.
Trillanes, who previously served jail time for rebellion before being granted "amnesty" by current President Benigno Simeon "BS" Aquino III insisted that he was acting under the authority of the President when he engaged in "backroom" negotiations with the Chinese government. Enrile insists that this resulted in a gross undermining of the Philippine government's official position in its on-going talks with China. If what Pangilinan is saying is also true, then Trillanes may also have potentially jeopardised on-going negotiations being undertaken by Forum Energy with CNOOC by bringing to light the "unruly" underbelly of politics and governance in the Philippines.
Pangilinan is understandably furious (the following quoting from the same report)…
"Kung ako lang (If it's up to me), I'd pack up and go back to Hong Kong. Ang gulo-gulo n'yo (you're so unruly)," Pangilinan said in a phone interview late Wednesday night after being apprised of Trillanes' charge that he was fanning Del Rosario's anti-China stand as disclosed in the notes of former Philippine Ambassador to Beijing Sonia Brady.

Asked if he made the statement to let off some steam, Pangilinan was adamant: "You can print that. I'm really upset."

Pangilinan was in Tokyo where he and the Philippine contingent of basketball officials suffered a big letdown when Fiba Asia picked Lebanon as host of next year's Asia basketball championship.

Pangilinan is furious that Trillanes painted him and Del Rosario as rabble-rousers of sorts against China just to protect his company's business interest.
Consistent to its usual form, Malacanang has reportedly distanced itself from the imbroglio and is seemingly cosying under a rather convincing blanket of plausible deniability with regard to Trillanes's role in the affair. According to a VERA Files report by Ellen Tordesillas, "Trillanes said President Benigno S. Aquino III gave him the assignment verbally and could not produce any documents to prove he was acting in an official capacity." This pretty much leaves "Senator" Trillanes effectively hung out to dry.
Life may not always be fair, but chumps will always be chumps.
With no less than the Senate President seemingly out to skin his hide, the President of the Philippines mismo seemingly keeping him on the other end of a ten-foot pole, and one of the country's most powerful industrialists calling him a "liar", "Senator" Trillanes may as well make his walk out from the Senate a permanent proposition. As a well-regarded modern-day philosopher recently quipped, perhaps we should avoid staying in five-star hotels in Makati over the next several weeks.
benign0 is the Webmaster of GetRealPhilippines.com.