Whatever the content of Senator Vicente "Tito" Sotto III's anti-Reproductive Health Bill (RH Bill) speech broadcast via radio today was, the bottom line is quite simple: Tito Sotto is a celebrity. His impassioned speech delivered in Tagalog, the lingua franca of Philippine showbiz, will likely have resonated across the Filipino masses. Sure, he made debatable links between the death of his child with actress Helen Gamboa in 1973 and the birth control pills she was taking at the time. But a successful campaign on the basis of nebulous, flawed, or non sequitur notions or arguments is not unprecedented in the Philippines.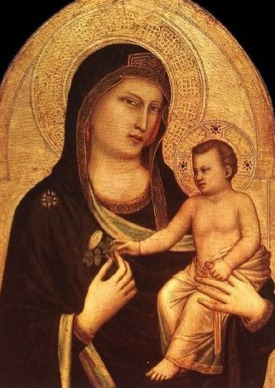 The current President Benigno Simeon "BS" Aquino III who, in 2009, campaigned for and successfully won the presidency on a pedigree platform and not much else of substance is a testament to that reality that imprisons Philippine politics. The character of a country's politicians merely reflect the character of its society — specially in a democracy, where politicians' power is supposedly derived from that oft-bandied fuzzy notion of the "people's will".
So how does Sotto's plea to the religious sensibilities of the Philippines' Roman Catholic masses stack up against the more learned arguments of the country's elite chattering classes? You be the judge…
Sotto believes that the RH Bill "transgresses Filipino Culture and Family". As such the RH Bill, in Sotto's mind is anti-Filipino. He had also experienced a personal tragedy after his son was diagnosed as having a weak heart at birth — a fatal condition which Sotto attributes to his wife's use of contraceptives at the time of conception. On those bases, Sotto is convinced that (1) contraceptives are "not foolproof" and, when they fail, (2) result in the development of a weakened child.
Trained thinkers and scientists, of course, take for granted their ability to see the flaws in all of these notions. Trouble is, the majority of Filipino voters are none of the above. We are talking about a people who still to this day flock to cemeteries in enormous numbers to keep their buried loved ones company on an arbitrarily-set day every year. These are people who still believe bad things happen solely because of a wrathful deity's "will" and good things happen solely because of said deity's arbitrarily-bestowed "graces". And these are people who still believe certain prayerful politicians arbitrarily anointed by their God are entitled to enjoy their votes.
So when Tito Sotto announces that he is on a mission from God to block the RH Bill because it represents everything that the good Roman Catholic should shun as "evil", Filipinos will think twice — or at least their "representatives" will.
To be fair to the Roman Catholic Church, its position on the matter of birth control is quite clearly articulated in the encyclical letter Humanae Vitae of the Supreme Pontiff Paul VI…
We are obliged once more to declare that the direct interruption of the generative process already begun and, above all, all direct abortion, even for therapeutic reasons, are to be absolutely excluded as lawful means of regulating the number of children. (14) Equally to be condemned, as the magisterium of the Church has affirmed on many occasions, is direct sterilization, whether of the man or of the woman, whether permanent or temporary. (15)

Similarly excluded is any action which either before, at the moment of, or after sexual intercourse, is specifically intended to prevent procreation—whether as an end or as a means. (16)

Neither is it valid to argue, as a justification for sexual intercourse which is deliberately contraceptive, that a lesser evil is to be preferred to a greater one, or that such intercourse would merge with procreative acts of past and future to form a single entity, and so be qualified by exactly the same moral goodness as these. Though it is true that sometimes it is lawful to tolerate a lesser moral evil in order to avoid a greater evil or in order to promote a greater good," it is never lawful, even for the gravest reasons, to do evil that good may come of it (18)—in other words, to intend directly something which of its very nature contradicts the moral order, and which must therefore be judged unworthy of man, even though the intention is to protect or promote the welfare of an individual, of a family or of society in general. Consequently, it is a serious error to think that a whole married life of otherwise normal relations can justify sexual intercourse which is deliberately contraceptive and so intrinsically wrong.
Many of us probably recall, as teenagers, the very familiar admonition we get from our parents whenever we presume to do as we please as their dependents:
As long as you live under our roof, our word is the law.
Perhaps Filipinos should reflect on those words every time they step into a place of worship administered by the Roman Catholic Church to (and this, specially) receive its sacraments. Indeed, perhaps this RH Bill circus is all really about "choice" as many of its advocates say it is. Filipinos who opt to support the RH Bill do indeed have an even more fundamental and personal choice to make themselves.
benign0 is the Webmaster of GetRealPhilippines.com.