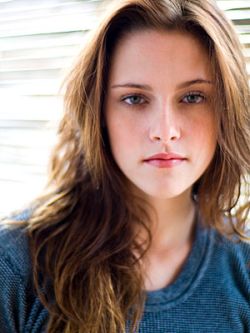 I suppose the thing to do when you are caught and publicly-outed in the middle of some monkey business is to go public with your apology as well — asap!. That's exactly what Kristen Stewart did after being caught cheating on her boyfriend (and Twilight co-star) Robert Pattinson with Snow White and the Huntsman director Rupert Sanders. Some ace paparazzo was certainly at the right place at the right time and probably made a small fortune selling the photos to US Weekly.
As for the apologies, Kristen Stewart came out with hers first…
"I'm deeply sorry for the hurt and embarrassment I've caused to those close to me and everyone this has affected. This momentary indiscretion has jeopardized the most important thing in my life, the person I love and respect the most, Rob. I love him, I love him, I'm so sorry."
…closely followed by Sanders's:
"I am utterly distraught about the pain I have caused my family. My beautiful wife and heavenly children are all I have in this world. I love them with all my heart. I am praying that we can get through this together."
What a mess! Sanders directed Stewart and his wife Liberty Ross in Snow White. Talk about shittin' in your own backyard!
I can't say I've really ever come across anyone who hadn't been caught issuing such apologies, much more public ones. In short, People who are caught are always sorry.
Poor Robert Pattinson. He seems like a really nice guy. I liked him in the movie Water for Elephants where he played opposite Reese Witherspoon and Christoph Waltz (the bad Nazi guy in Inglorious Basterds). Too bad too for Sanders's wife Liberty Ross, who I read Sanders first met when she was only 17.
Thing is, Rupert Sanders is already 41 and has two kids. Kristen Stewart is only 22. Between the two, the latter is the one who has time on her side and youth to excuse her folly. There'll be other guys like Rob Pattinson. I can say the same for Rob — lot's of fish in the see, dude (as that useful cliche goes). As for Sanders, well, there's lots to say that need not be said.
Frustrated artist doing geek for a living.