A Stanford graduate and one of the pioneering software engineers at Google, new Yahoo! CEO Marissa Mayer had much to do with the evolution of Google's user interface and, as such, has had a direct hand in shaping the way users experience Google.
Mayer joined Google in 1999 as employee number 20 and was the company's first female engineer. During her 13 years with the company, she was an engineer, designer, product manager, and executive. Mayer held key roles in Google Search, Google Images, Google Books, Google Product Search, Google Toolbar, iGoogle, Google News and Gmail. She also oversaw the layout of Google's famous, unadorned search homepage. In her final years with Google, she was Vice President of Local, Maps, and Location Services and, before that, Vice President of Search Products and User Experience.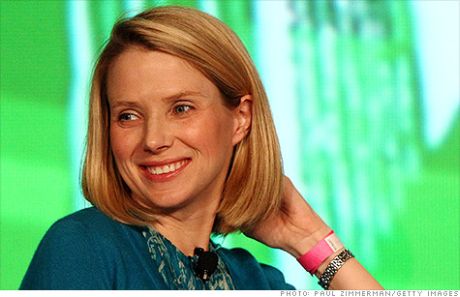 What Google had at the time — and these were the really early days — was a search engine: a really good one that promised unbiased algorithmically-rated search results to which, at some point, Yahoo! itself outsourced its service.
Yahoo! was at the time the Goliath in the Internet landscape. But even as Google focused on developing the best search engine and maintained its now iconic minimalist logo-and-text-box-only home page, Yahoo! abandoned search as its core expertise and focused on becoming a Web "portal". Google, of course, also went on to field innovation after innovation in the field of Web advertising — something also dominated by Yahoo! at the time. Today, Google remains on top of both fields — search and Web advertising.
Yahoo! on the other hand is lost. Although the term "Web portal" is no longer the glam buzzword it used to be, Yahoo! still comes across as one. It seems to be suffering product bloat even as its ad revenues go flat. Mayer also follows former CEO Scott Thompson who after just four months on the job resigned in disgrace after it was alleged that he had falsified his academic credentials. Indeed, Mayer inherits a mess, though it is still not clear what her direction will be once she gets to work…
Her background in managing Google's products and user experience suggest that a Mayer-led Yahoo might on refocus on a steamlined ecosystem of core sites and applications.

That's what some customers are hoping. Fans of Flickr, the popular but neglected photo site Yahoo bought seven years ago, launched a #DearMarissaMayer social media campaign on Tuesday begging her to revitalize the site.
For now Mayer who is pregnant faces some obvious personal challenges. But then…
Mayer first disclosed to the Yahoo board that she is pregnant in late June, in a meeting with Michael Wolf, a member of the board's four-person CEO search committee. A meeting with the search committee followed, and then Mayer met with the full board last Wednesday. None of the Yahoo directors, she says, revealed any concern about hiring a pregnant chief executive. "They showed their evolved thinking," says Mayer, who got the phone call last Thursday that she was the board's choice to be CEO.
[NB: Parts of this article were lifted from the Wikipedia.org article "Marissa Mayer" in a manner compliant to the terms stipulated in the Creative Commons Attribution-ShareAlike 3.0 Unported License that governs usage of content made available in this site.]
benign0 is the Webmaster of GetRealPhilippines.com.