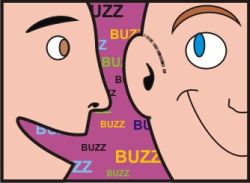 If you can't take on social networking giant Facebook on its home court, bring the battle to your own field. Microsoft seems set to leverage its still undisputed hold on systems that run big corporate networks to capture business-oriented social networking. Bill Gates's IT behemoth has recently acquired "enterprise social networking" startup Yammer for USD1.2 billion in cash in its biggest deal since the $8.5bn acquisition of Skype last year.
Buying Yammer "underscores our commitment to deliver technology that businesses need and people love," Microsoft CEO Steve Ballmer said in a prepared statement.

Yammer, which was founded in 2008, had raised about $142 million in venture funding. It claims more than 5 million corporate users, including 80% of the Fortune 500 list.
Yammer maintains links with Facebook highlighting in its Who We Are page that it had been built from the ground up with "Facebook DNA" and that it shares the "same investor" in Peter Thiel, "backed by Social+Capital Partnership – a fund established by former Facebook Vice President, Chamath Palihapitiya".
So will social networking as we know it thrive in a corporate setting?
A lot of people are betting on it…
So-called "enterprise social" startups have been hot in the M&A space lately. Salesforce (CRM) snapped up the social media marketing company Buddy Media last week for a cool $689 million. That was just one month after Salesforce bought collaboration software company Stypi.

In late May, Oracle (ORCL, Fortune 500) acquired Buddy Media competitor Vitrue for a reported $300 million.
But what is it really going to be like having "news feeds", "time lines" and being encouraged to "share" and "like" stuff in the work environment? Even more interesting, what does it mean to have "friends" in the corporate social media scene?
Social media is just the latest in a series of "tools" managers are tapping to enhance their employees' predisposition to work "collaboratively". Many such tools and schemas both IT- and low-tech-based are already ubiquitous in the work environment. Email and various forms of document management and sharing systems have been around for some time now. Open-plan offices and hot-desking (now known as "activity-based work" desk layouts) are the new new thing in office design assuring the average salaryman an in-your-face relationship with his or her colleagues day-in-and-day-out. Blackberries have been the choice tool so far for corporate encroachment into its employees' away-from-desk and even personal space making email inboxes literally at one's fingertips 24/7.
People are now routinely bombarded with a steady stream of notification pings that keep them "informed" and assured a "healthy" sense of "importance" anywhere and everywhere. "Shooting a quick" email and tapping out a "spontaneous" status update has never been easier.
But "there is a problem with this view" according to Susan Cain, author of the bestselling book Quiet: The Power of Introverts in a World That Can't Stop Talking in a New York Times article…
Research strongly suggests that people are more creative when they enjoy privacy and freedom from interruption. And the most spectacularly creative people in many fields are often introverted, according to studies by the psychologists Mihaly Csikszentmihalyi and Gregory Feist. They're extroverted enough to exchange and advance ideas, but see themselves as independent and individualistic. They're not joiners by nature.
Obviously more "team dynamics" will not be turning the majority crop of stodgy Apple wannabe enterprises into hotbeds of innovation anytime soon.
What seems to be the better regard of the real value proposition of "collaboration" to the big enterprise is in how these enabling tools make more transparent and readily-accessible the wealth of intellectual capital that had, in previous generations, remained trapped in the heads of an organisation's brightest employees. Facebook for example had overseen an unprecedented release to the public domain (and the clutches of clever marketers) of a wealth of personal information and personal preferences once trapped and gathering dust in the personal diaries, scrapbooks, slumbooks, and photo albums of mid-20th Century lore.
"Enterprise social" applications can do the same for corporations increasingly dependent on greater internal flow of intellectual capital across its parts to remain competitive. CEOs are perhaps hoping to move more insightful chatter amongst its top minds from the water cooler and into the borg of its private network — and perhaps become more adept at capturing those great million-dollar idea in digital form before their cluey originators walk out the door to launch their own startups.
benign0 is the Webmaster of GetRealPhilippines.com.