It's one of those challenging purchasing decisions that make you go hmmmm.. I read that the new MacBook Pro has a "2.3 GHz quad-core Intel i7 processor, 8-gigabytes of RAM, a 256 GB solid state drive, two USB 3.0 ports, and a razor-sharp Retina Display". My current 2007 MacBook, on the other hand runs the old Leopard OS, has about 160GB hard disk space, and is probably equipped with just 2GB RAM.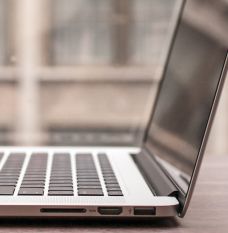 Quite a big uplift in the specs. I'll get a sharper display a lighter case and more RAM which means I can run more software simultaneously and watch crisper videos. Thing is, I don't do any of that. On the average I've got, at most, a text editor running where I code my articles direct in HTML, and a browser with several tabs open. Maybe the extra RAM will contribute a bit towards keeping my browser from crashing whenever I access the ad- and borloloy-laden Inquirer.net site. But nowadays, I try not to stay on the Inquirer.net site for more than two minutes — not with all those video ads streaming in and eating up precious bandwidth — not much of an issue in the First World but surely one that can be a bummer in the bandwidth-starved Third World.
I also couldn't be bothered to spend much time squinting into my monitor seeing if I can make out individual pixels either. Retina displays, I hear, are so crisp that individual pixels are no longer perceptible to the unaided eye. Hmmm… as such, doesn't pass the So What? test…
What I did note was the solid state drive. No moving parts means less chance of a serious hardware failure throughout the life of the device (important if one is a keeper and not a fad-purchaser). There was no mention of battery life improvements in that one article I checked out, but I'm guessing that not having a conventional hard drive will greatly improve unplugged time. It also means that the choice between the Pro and the Air becomes a bit tougher. For me, the main selling point of the Air was also its solid state drive. Now that advantage formerly unique to the Air is gone. And with the new Pro supposedly "thinner than your index finger", the choice between the two seems a bit clearer now.
Bottom line is the answer to a simple question:
Will the new equipment make me a better or more productive writer?
Probably not — just like how all the modern technology that went into making the three Star Wars prequels did not make them better films than the original trilogy.
Then again, we're never really quite sure what the source of real inspiration is. Perhaps the key to inspiration — and happiness — is really just a shiny new MacBook Pro equipped with the new retina display. That alone would make its $2,200+ price tag well worth it.
benign0 is the Webmaster of GetRealPhilippines.com.