Media people whether they be old-school journalists, "on-line reporters" or Web publishers (such as bloggers and much of the rest of humanity who have access to Facebook and Twitter among others) are up in arms about the raft of "anti-media" bills being drafted and passed in Congress. Critics of these measures assert that these "anti-media" moves being mounted by Congress could severely undermine "freedom of expression" and the spirit of "transparency" in the Philippines — two pillars of good governance that many Filipino politcians use for campaign fodder during elections.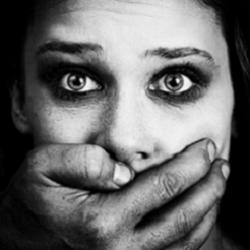 The following are the relevant bills that fall under the anti-cybercrime initiatives of various elements in Congress:
House Bill number 5808 or the Cybercirme Prevention Act of 2012 (approved by the Philippine House of Representatives on final reading); co-authored by Aurora Representative Juan Edgardo Angara, Ilocos Sur Rep. Eric Singson, Marikina City Rep. Marcelino Teodoro and Tarlac Rep. Susan Yap. This bill seeks to criminalise "cybercrime" which is defined to include cybersex and "cyber threats" as well as "online libel" and "online defamation".
Cyber-crime Prevention Act of 2012 or Senate Bill No. 2796 (approved by the Philippine Senate on final reading); authored by Senator Edgardo Angara. This bill seeks to "establish a legal framework for the investigation, apprehension, and prosecution of cyber-criminals".
House Bill 5831 (proposed); authored by Marinduque Rep. Lord Allan Jay Velasco. This bill seeks to amend Article 359 of Act 3815 a.k.a. the Revised Penal Code to update the fines for slander (acts that "cast dishonor, discredit or contempt upon another person") stipulated in Article 359 in line with the effects of inflation and currency devaluation since 1930, the year the Code was enacted.
It seems quite ironic that measures such as these have been in the skunkworks in both legislative chambers over the last several months while the chattering classes and a swath of the general public were transfixed by the impeachment trial of now former Chief Justice Renato corona. Much of what the prosecution camp had presented during Corona's trial had been found to be unverified and obtained through illegal means from anonymous sources. The two key cornerstones of the prosecution case revolved around claims that Corona possessed no less than 45 properties and from $10 million to $12 million in foreign currency deposits across 80 bank accounts. Both claims had been found to be deliberately grossly-exaggerated by both the media (to which the information was "leaked" or outright transmitted) and the witnesses who testified during the trial.
Though the Senate court headed by Senate President Juan Ponce Enrile had acknowledged the criminal nature of the prosecution's tactics, the damage had already been done to the reputation of the former Chief Justice and had caused immeasureable emotional distress to his family members and circle of friends.
Among the more notable alleged perpetrators of these indiscretions against privacy and civil rights include:
(1) "Online journalists" Magtanggol de la Cruz and Carmela Fonbuena who came to acquire information on the bank balance and account number of one bank account allegedly owned by Corona and then published these in the "social news network" site Rappler.com;
(2) Oriental Mindoro Rep. Rey Umali who was allegedly handed an envelope by a "small lady" (at some point believed to be "investigative journalist" Raissa Robles) allegedly containing documentation on Corona's bank accounts with the Philippine Savings Bank (PSBank) which he then passed to the prosecution legal team headed by Niel Tupas Jr;
(3) Quezon City Rep. Jorge Banal who subsequently admitted he had found the "small lady" documents in an envelope "that was left in the gate of his house";
(4) 5th District Iloilo Representative Niel Tupas Jr who as head of the prosecution team submitted to the Senate court illegally-acquired and unverified information as evidence; and,
(5) Manila Times "columnist" and Director of the Youth and Social Entrepreneurship Program of the Ateneo School of Government Harvey Keh who along with former Akbayan party list representative Risa Hontiveros and another person filed a "complaint" against Corona alleging that the chief magistrate possessed unexplained dollar-denominated bank accounts based also on information sent to him in an envelope by an anonymous source which he then transmitted to the office of the Senate President.
The way the media and House prosecutors formed a partnership of deceit and persecution during the impeachment trial of Corona had been clearly-evident. Keh for his part had been caught flat out lying about being in touch with his media "friends" under the expert grilling of Senator-Judge Jinggoy Estrada. Yet all of these characters are either part of or employed by venerable institutions and bastions of learning, law, and "truth" and remain so today. None of them have suffered any consequences for their actions.
As they say, good manners and good breeding cannot be legislated. But silence certainly can be. Perhaps it is true that Filipinos deserve their government and their public servants merely reflect the national character. We may as well just take all the hoo-ha over the new "anti cyber-crime" laws with a grain of salt. These, after all, constitute just one side of a national "debate" renowned for a consistent seeing of all the wrong arguments winning.
benign0 is the Webmaster of GetRealPhilippines.com.