Flag carrier Philippine Airlines (PAL) is up for a long-overdue $500 million to $1 billion fleet modernisation program following full takeover of management control by San Miguel Corporation (SMC). SMC had recently acquired 49 percent of publicly-listed PAL Holdings which gives SMC an indirect 40 percent stake in Philippine Airlines. SMC president Ramon S. Ang has taken over as president and chief operating officer of PAL Holdings. He replaces now former president Jaime Bautista.
Currently the operating fleet of PAL includes two Boeing 777-300ER planes, five Boeing 747-400 planes, four Airbus A340-300 planes, eight Airbus A330-300 planes, fourteen Airbus A320-200 planes, and four Airbus 319-100 planes. An additional four Boeing 777-300ERs are currently on order and due for delivery over the second half of 2012 and through 2013.
On July 31, 1946, PAL became the first Asian airline to cross the Pacific Ocean when a chartered Douglas DC-4 ferried 40 American servicemen to Oakland, California from Nielson Airport with stops in Guam, Wake Island, Johnston Atoll and Honolulu. A regular service between Manila and San Francisco was started in December the same year. It was during this time that the airline was designated as the country's flag carrier.
SUPPORT INDEPENDENT SOCIAL COMMENTARY!
Subscribe to our Substack community GRP Insider to receive by email our in-depth free weekly newsletter. Opt into a paid subscription and you'll get premium insider briefs and insights from us daily.
Subscribe to our Substack newsletter, GRP Insider!
Learn more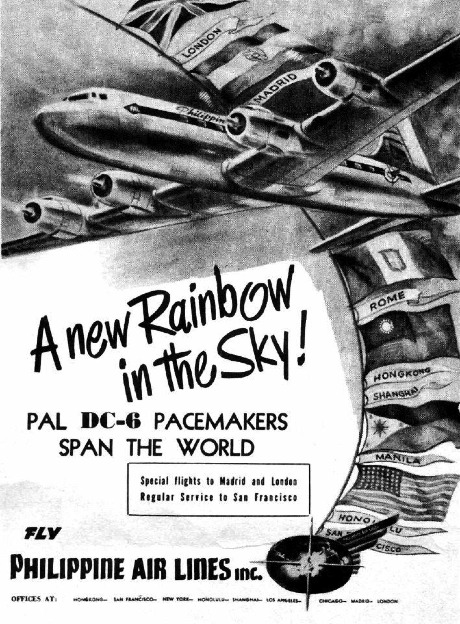 Formerly one of the largest Asian airlines, PAL was severely affected by the 1997 Asian Financial Crisis. In what was believed to be one of the Philippines' biggest corporate failures, PAL was forced to downsize its international operations by completely cutting operations to Europe and eventually the Middle East, cutting virtually all domestic services excluding routes operated from Manila, reducing the size of its fleet and terminating the jobs of thousands of employees. The airline was placed under receivership in 1998, gradually restoring operations to many of the destinations it formerly serviced. PAL exited receivership in 2007 with ambitious plans to further its previously serviced destinations, as well as diversify its fleet.
Today, air transport is still a very competitive industry. PAL is also no longer the biggest airline in the Philippines, having been eclipsed by home rival Cebu Pacific Air, which had made its mark as a formidable budget carrier in the region. In August 2009, Cebu Pacific became the first airline in the Philippines to use social media as an integral part of its marketing campaigns. The airline has a fanpage on Facebook and a Twitter account.
In September 2010, a video surfaced on the popular video sharing website Youtube which showed three female flight attendants dancing along to two popular pop songs (Just Dance by Lady Gaga and California Gurls by Katy Perry) as they performed the safety demonstration. The video subsequently became a "viral" hit on the Net.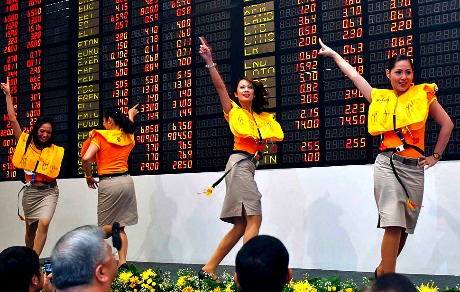 [Photo courtesy Los Angeles Times Framework.]
However, PAL remains a player to contend with and its prospects given its new access to capital and a fresh management team are promising. It is the only Philippine carrier that offers non-stop flights to Canada and the United States which are important to securing its premium passengers. However, its FAA Categoy 2 restrictions prevent it from expanding its services in those markets and deploying newer aircraft to these routes. Presumably under the new management, efforts will be taken to get PAL up to meeting Category 1 criteria.
[NB: Parts of this article were lifted off Wikipedia.org and used in accordance with that site's Creative Commons Attribution-ShareAlike License consistent with the same license applied by Get Real Post to its content.]
benign0 is the Webmaster of GetRealPhilippines.com.