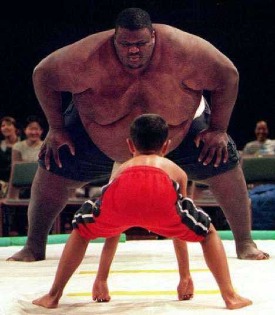 A firestorm of "indignation" descending upon Get Real Post article Filipino films: they don't make us think (written by Ilda) brought to light the plight of hapless Filipino independent film makers in an industry dominated by big studios and distributors out to make a quick buck from a largely vacuous society. To borrow a line from Mission Impossible, "your mission if you choose to accept it" is to become visible in a field that is rigged against your favour. Indeed, the character played by Tom Cruise is a "hero" because he does — and succeeds — precisely in that kind of endeavour.
Unfortunately for these "marginalised" members of the Philippines' film industry being "good" is what they believe gives them an entitlement to whine about doing "their best". But studio movies are the McDonald's of the film industry (the subject refered to by Ilda's article). They use formulas — proven cinematic devices that appeal to as broad a range of viewers as possible. In contrast, indie films are driven by their creators' visions and passions. As a result, indie works are far more edgy, risque, and often (the good ones, at least) leave a deep impression on their viewers. The indie world is the cauldron of creativity that spawned groundbreaking works using styles and stories that no produced-by-committee movie could ever pull off.
For indie film producers, an audience is a bonus. For Studio movie producers, an audience is the whole point. The latter is driven by credentialism and the former by insight. We all know mass appeal brings home the bacon, whilst edginess and loyalty to vision attracts a far smaller subset — insightful minds.
SUPPORT INDEPENDENT SOCIAL COMMENTARY!
Subscribe to our Substack community GRP Insider to receive by email our in-depth free weekly newsletter. Opt into a paid subscription and you'll get premium insider briefs and insights from us daily.
Subscribe to our Substack newsletter, GRP Insider!
Learn more
Based on the sort of comments I've seen so far posted in that article, it seems the people who lament the marginalised place "indie" films hold in the Philippines are better at whining than stepping up to said challenges. The reality is that the entire content dissemination infrastructure of the Philippines is held by private enterprise who are accountable to shareholders who expect financial returns from their investment. And even more unfortunate is that the majority of the audience who are willing to cough up hard-earned dough to consume said content are quite happy being fed crap.
And that is the mission. It is "impossible" only because the Philippine indie film sector lacks the sort of innovation that makes billionaires out of nerds and outcasts like Bill Gates and Steve Jobs. It's called "the Philippines".
The film industry in the United States is, in fact, no different. Big studio Hollywood movies also dominate the industry there. But independent film makers there found a champion in Miramax Films. Founded by the brothers Harvey and Bob Weinstein in Buffalo, New York in 1979, the company was named by combining the first names of their parents Max and Miriam, and was originally created to distribute independent films deemed commercially unfeasible by the major studios.
The company's first major success came when the Weinsteins teamed up with British producer Martin Lewis and acquired the U.S. rights to two concert films Lewis had produced of benefit shows for human rights organization Amnesty International. The Weinsteins worked with Lewis to distill the two films into one film for the US marketplace. The resulting film The Secret Policeman's Other Ball (US Version) was a successful release for Miramax in the summer of 1982. This release presaged a modus operandi that the company would undertake later in the 1980s of acquiring films from international filmmakers and reworking them to suit US sensibilities.
Among the company's other breakthrough films as distributors in the late 1980s and early 1990s were Scandal; Sex, Lies, and Videotape; Tie Me Up! Tie Me Down!; The Crying Game and Clerks. The company also made films such as Pulp Fiction, Flirting with Disaster, Heavenly Creatures and Shakespeare in Love.
In addition to those successes, Miramax acquired and/or produced many films that did extraordinarily well financially. The company became one of the leaders of the independent film boom of the 1990s. Miramax produced or distributed seven films with box office grosses totalling more than $100 million; its most successful title, Chicago, earned more than $300 million worldwide.
The company was also exceptionally successful in securing Academy Award nominations for its releases, many of which resulted in Oscar wins.
[I recommend the book Down and Dirty Pictures — Miramax, Sundance, and the Rise of Independent Film by Peter Biskind, which details the above story from an insider's perspective.]
In short, marketing indie films for the mainstream can be done. You just need a bunch of real sons-of-bitches in the mold of the way Harvey and Bob Weinstein possess vision but, at the same time, apply an attack-dog commercial acumen to get their visions executed and make a bit of money while they are at it. Rather than whine about being a victim, indie film makers need to take up the attitude of a David going up against a Goliath.
* * *
"Losers always whine about their 'best'! Winners go home and f**k the prom queen." — John Mason played by Sean Connery in the film The Rock
[NB: Parts of this post were lifted from the Wikipedia.org article "Miramax Films" in a manner consistent with the Creative Commons Attribution-ShareAlike 3.0 Unported License which governs the consumption of the content of this site.]
benign0 is the Webmaster of GetRealPhilippines.com.