Despite having been to Mindanao more times than the average Manila resident when I was younger, I can't really say I know the place as well as some of those who are quick to offer "solutions" to the "situation" over there. To begin with, it was mainly its major cities that I've been to — Cagayan de Oro, General Santos, Cotabato City, and Zamboanga. Aside from these cities having better roads and less traffic than much of Metro Manila, I can't really say there is much about any one of these cities that makes them particularly remarkable. They all seem to be exhibiting the same signs of heading down the same development trajectory that Manila had been through; with jeepneys and tricycles proliferating in the absence of any coherent mass transport plan, pockets of squatter communities already starting to encroach on public land, and visibly denuded mountains and hills ominously ringing densely-populated lowlands. Maybe this is a reflection of where Mindanao is headed in general — down the same path of politically-motivated mediocrity.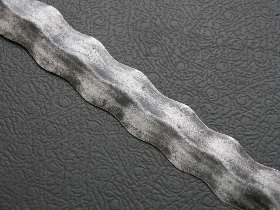 Then again I could be wrong. I thought at the time that Mindanao held lots of promise. Its cities are well-connected by good roads and fertile land and mineral resources abound. Ordinary Christians and Muslims co-exist peacefully and do business with one another over there without any dramas.
Like much of the Philippines, however, Mindanao is a victim of Filipinos' renowned heritage of smallness. While multinational companies like Dole and Del Monte had built cultivation and production of pineapples to vast industrial scales, much of the agriculture in Mindanao remained fragmented and inefficient. Transport of goods from farm to market is costly kilo-por-kilo with small jeepneys and tricycles still being the preferred mode of moving harvest to markets where they could be sold to end-consumers or big consolidators which include corporations like San Miguel, General Milling, and Vitarich as well as trading enterprises owned and run mostly by Filipino-Chinese families. Losses along that supply chain are huge. A big portion of the harvest of corn and rice is lost to spillage and pilferage as it is moved from one mode of transport or storage to another. Because there are no mechanised bulk drying and handling facilities for grain crop, the movement of these goods is subject to the whims of the weather.
In such an economy, middlemen routinely make lots of money while the farmers get the raw end of most deals. Demand and supply of both produce and the fertilisers, seeds, and other input into agricultural production can be artificially manipulated by those who broker the movement of these goods into and out of Mindanao. Very little of the profits coming out of these commercial machinations trickle down to poor and chronically indebted farmers. Though I'm not really a big enough expert to prescribe solutions around how to get a bit of that money channeled into the pockets of these farmers, my guess is much of it has to do with infrastructure — more organised cooperatives, farm to market roads, efficient transport, and public storage facilities would be a start. Perhaps ports also need to be upgraded so that bigger ships and better equipment can handle these goods in greater bulk.
Do I think peace and order is really an issue?
Perhaps. But then way back on my first trip to General Santos City I had a guide — a Muslim trader — who helped me get in touch with some of the contacts I needed over there to do my job. When I first met him, I naively asked him about the tension between Muslims and Christians I kept hearing about. In response, he quipped: "What tension? That's all being made up by the politicians of both camps. There is no tension among the lot of us, whether Christian or Muslim, who just want to do business."
That is the Mindanao I personally had come to know. Politics and religion there, just like in most places in the Philippines, get in the way of real progress. The thing with the truly insightful is that they ask the right questions. And for me, the question of whether we want to "push" for "war" or "peace" in Mindanao is not one of those right questions that need to be asked. But then conflict is what makes our politicians and religious leaders relevant in our society. The on-going tragedy is that we continue to look to our politicians and religious leaders for answers to our flawed questions.
benign0 is the Webmaster of GetRealPhilippines.com.