It gets interesting for us who chronicle Pinoy dysfunction now that the Philippines' Commission on Elections (COMELEC) have approved the filing of electoral fraud charges against former President Gloria Macapagal-Arroyo (GMA).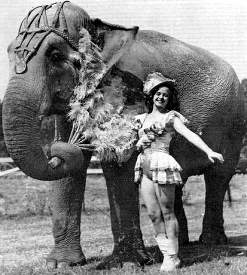 After many years of hearsay reporting from the Philippine Media and haka haka "debate" among the chattering classes of the self-described Philippine "civil society", there are charges on the table that aim to bring GMA to account for her alleged cheating in the 2004 presidential elections which saw her prevailing over the late actor Fernando Poe Jr.
As far as I recall, this is the second legal move by Filipinos to bring Arroyo to account for her alleged "crimes" related to electoral fraud. Back in 2005, a quaint bid to impeach her for those same "crimes" failed epically prompting some familiar names allied with a certain canary-coloured school of thought to incite extra-constitutional means to get what they want…
"Saan tayo pupunta pagkatapos pag wala na yung impeachment complaint?" ("Where do we go if the impeachment complaint is voted down?") asked former education secretary and Liberal Party leader Florencio "Butch" Abad. This was echoed in the PCIJ Blog article "A Black-and-White Day" further quoting Abad: "What path do people take once the impeachment option is slammed shut in their faces?"
…while the obvious answer to the questions they bawl out in their temper tantrums and tililing rampages escapes their vacuous minds…
Excuse us, but who exactly slammed the impeachment option in our faces? How quickly we forget that the very slammers we love to hate were voted into office by the slammees themselves.
So in considering our historical track record of latching on to the wrong arguments and prioritising the irrelevant details, here is an important question to ask ourselves: What are going to be the moronic slogans, questions and catchphases of the mainstream that will be marking this next act of the circus?
Well, I can only offer a handful of meta-questions that might frame and cut those future Yellowisms down to size:
Firstly, if a Congress of legislators duly-elected by popular vote (and therefore, in principle, representative of the "people's will") utterly failed, perhaps even neglected, to effect sanctions against what everyone insists is an "obviously guilty" Arroyo in 2005, what makes us think we will be successful today, specially considering how current Justice Secretary Leila De Lima had already set a precedent of defying court orders?
Second, Arroyo (or any president for that matter) was sworn in by a Supreme Court justice. Doesn't an investigation into the legitimacy of an official who, in principle, enjoyed the endorsment of an officer of the highest court in the land entail first having to void said endorsement?
Third, who in the COMELEC should be held accountable for delaying the filing of charges for an alleged crime that today is being made out to be so "obviously" evident? Isn't there an aspect of neglect on the part of the COMELEC for allowing all these years of inaction to pass before this seminal day when the obvious action is now being undertaken?
Pinoy nga naman talaga.
Even when in the process of doing the "right" thing, sablay pa rin.
When you pile one dysfunction over another over many years transcending many presidents, doing the "right" thing today simply comes across as a lowbrow comedy of errors.
benign0 is the Webmaster of GetRealPhilippines.com.