A great man died the other day. And so I've been seing a lot of tributes to Steve Jobs, for the man and for his achievements — he built one of the most valuable business enterprises on the planet, created great products, and established the services behind them that re-defined entire industries and entire ways of life. I'm not sure though if the many folk who are suddenly waxing poetry about the man who built Apple Computer (today, just Apple) really know what they are talking about. Jobs achieved what he achieved not by being a pushover, not by deferring his vision to a "boss", and certainly not by bending to some nebulous "will". Jobs built the Apple II, the Mac, the iPod, the iPhone, and the iPad by leading and blazing new trails — to the point of pissing people off.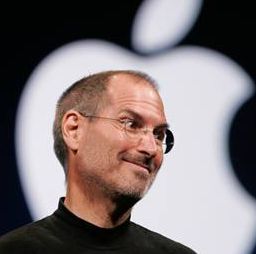 Indeed, for all of the love the man gets from his millions of happy customers, I doubt if working for him would have been a pleasant experience. Jobs refused to be limited by what otherwise orthodox analysis and logic would consider to be practical. If he had been anything less than the extreme adherent to product design artistry that he was and, instead, took more of the input of his engineers on board, it is unlikely that Apple products would be the exceptional standouts that they are today. Not too many people are happy being pushed out of their comfort zones that way. For that matter, many of us are imprisoned by our own education and credentials — limited by the engineering and legal constraints ingrained in us during the expensive time we spent in the universities we attended, limited by the social circles we believe we belong to, and limited by our sentimentality over the traditions and beliefs we cherish.
Steve Jobs, a hippy at heart, did not possess any of the social ornaments — the university degrees and professional titles — our society is beholden to. Indeed, to the average executive recruiter, he would have been considered absolutely unqualified for many of the roles he took over the course of his brilliant career.
As such, many people consider Jobs to be an "inspiring" man. That implies that many see Jobs as a man to emulate and look up to. Are we who lament his passing prepared to live up to this aspiration and follow the footsteps of men who don't defer to conventions and refuse to conform?
I doubt it.
Consider how we, a people who describe ourselves as "Christian" (supposedly the only one predominantly so in Asia), routinely fail to recall how the man who is the central personality of this religion was, himself, a non-conformist who routinely challenged tradition and thumbed his nose at the be-credentialled "holy" men of his time. When you think about the many Filipino schmoes who grandstand about how Jesus Christ is the "centre" of their lives, you just gotta cringe the next time another Filipino presumes to know what admiring Steve Jobs is all about.
benign0 is the Webmaster of GetRealPhilippines.com.