Popularity contests seem to have taken a new turn in the last decade. It has become literally, just about being "liked". Forget about working on your talent or congeniality. Joining a contest takes less effort than that. If you have no problem with shameless self-promotion, you can win just about anything.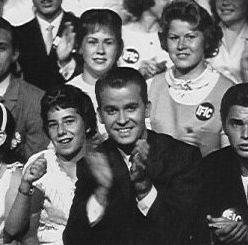 Gone are the days when one wins a contest fair and square on the basis of merit. Nowadays, you need to gather everyone you know and everyone you don't know to vote for you in order to win. The winner gets to be decided on the basis of the number of "likes" received on social networking sites. It doesn't really matter if you are the prettiest or the most talented contestant, if you don't have the numbers to back you up, you lose. And here I was thinking that political elections are the only thing that got automated. Apparently, the judges in most other contests have all become automated too. It looks like the new generation has lost their ability to stand by their decision.
SUPPORT INDEPENDENT SOCIAL COMMENTARY!
Subscribe to our Substack community GRP Insider to receive by email our in-depth free weekly newsletter. Opt into a paid subscription and you'll get premium insider briefs and insights from us daily.
Subscribe to our Substack newsletter, GRP Insider!
Learn more
Take beauty pageants for instance. The contest is already in itself a superficial exercise, catering to man's primal instincts. But the advent of social networking sites has taken the activity to a new level of shallowness. Contestants of local pageants are now being asked to spam forums to solicit votes from members. Whatever opinion I have about beauty contests, I still think that it would be a shame if a deserving contestant lost just because she didn't get the right amount of "likes" from Facebook. Not fair at all.
On national television, those who have the best voice can sing their hearts out; those who are overweight can lose all the kilos they want and those "masterchefs" can cook the best dishes of the lot. But at the end of the day, the one who gets to win is the one with the most number of audience votes.
These days it is harder to pick out the Elton Johns from the sea of manufactured "talents". Someone did say that it does not matter how you make it but what matters is what you do after you make it. In other words, we all have to start somewhere but what separates those with real talent from the wannabes is the ability to sustain the audience's interest. Unfortunately, judging by the number of "idols" who come and go every year, it seems like it is easy come, easy go.
Now where can we find the next Andy Warhol whose popularity can last for more than 15 minutes?
In life, things are not always what they seem.