Last year, Apple surpassed Microsoft to become the most valuable technology company in the world. For a brief instant yesterday, Apple became the most valuable public company in any industry in terms of market capitalisation exceeding Exxon Mobil by more than USD5 billion. The market closed after Exxon regained the lead with a market cap of USD$348.3 billion versus Apple's USD346.7 billion.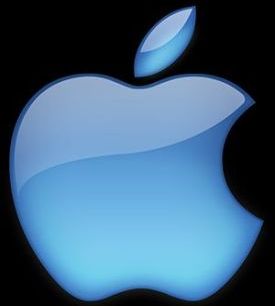 The market upheavals this week revealed something interesting about the world today. While Exxon fuels industry and Microsoft fuels information systems, Apple produces the stuff that skims the money cream off the top of industry and information systems — media consumption. In short, Apple, a company that makes products that induce consumption represents the future of growth in the US economy.
Interestingly, Apple's hottest selling devices — tablet computers and smart touch-screen phones — are designed more for browsing content and less for producing it. One of its major cash cows, the iTunes store, is a delivery channel for pure "intellectual capital" hungrily consumed by users of these browsing devices.
Perhaps it is no wonder that the US is belleaguered by persistent unemployment — one that hits blue collar and low-skilled workers the hardest. The United States remains unchallenged when it comes to output of ephemeral cultural products — the stuff (music, movies, and literature) that gets pumped into peoples' iPods, iPhones, and iPads. But in terms of producing (read manufacturing) physically tangible stuff, well, we all know who is losing and who is gaining in that department. The intellectual elite win and win more while the majority average lose and will lose more.
Perhaps the US's former colony, the Philippines, represents the proverbial fruit that does not fall too far out from under the shadow of the proverbial tree.
The curves that describe Apple's rise and Exxon's and Microsoft's tapering off illustrates that fundamental shift in what underpins the value of the US economy. It could be the slow poison that may increasingly be accounting for the expected persistence of unemployment even in the most optimistic recovery scenarios. As US industry fails to create employment for a people who originally achieved greatness making stuff it is ramping up on technologies and opportunities for people to "create" content (and devices to deliver it in increasingly personal ways) that fuels escapism and distraction in the very people who need to get back on the ball.
Indeed, in light of findings that reveals how kids who use Facebook go mental and don't do well in school, perhaps it is time we consider the possibility that America's pinning its hopes for recovery and employment generation in these "new media" industries may be an exercise in digging itself deeper in the hole it already finds itself stuck in.
benign0 is the Webmaster of GetRealPhilippines.com.