I echo my initial thoughts on the second State of the Nation Address (SONA) delivered by Philippine President Benigno "Noynoy" Aquino III before joint sessions of Congress today, the 25th July 2011: The speech seems thick in narrative, thin on conceptual substance, and lacking in vision. This verdict I make on the basis of the English translation of Aquino's SONA as the Tagalog version is simply too hard a slog to read.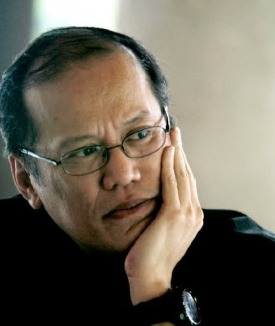 In the pre-SONA analysis that I wrote a month ago, I posed the question: Will the President step up and come up with a speech befitting a true statesman this time around? To serve as a context to answering that question, perhaps take the time to revisit the key challenges that our country faces, challenges that haven't fundamentally changed since James Fallows published his seminal 1987 article "A Damaged Culture: A New Philippines?" which, along with other insights gleaned from other sources, my colleague Ilda lays out in her own pre-SONA analysis also written a month ago.
The essence of the Filipino Condition remains best captured in a single paragraph written by Fallows:
Still, for all the damage Marcos did, it's not clear that he caused the country's economic problems, as opposed to intensifying them. Most of the things that now seem wrong with the economy–grotesque extremes of wealth and poverty, land-ownership disputes, monopolistic industries in cozy, corrupt cahoots with the government–have been wrong for decades. When reading Philippine novels or history books, I would come across a passage that resembled what I'd seen in the Manila slums or on a farm. Then I would read on and discover that the description was by an American soldier in the 1890s, or a Filipino nationalist in the 1930s, or a foreign economist in the 1950s, or a young politician like Ferdinand Marcos or Benigno Aquino in the 1960s. "Here is a land in which a few are spectacularly rich while the masses remain abjectly poor. . . . Here is a land consecrated to democracy but run by an entrenched plutocracy. Here, too, are a people whose ambitions run high, but whose fulfillment is low and mainly restricted to the self-perpetuating elite."
Even back in 1987 after the fall of President Ferdinand Marcos, a man whose negative impact on the Philippines' fortunes few back then would argue against, the notion of a single leader accounting for the persistent impoverishment and failure to take off of an entire society was already being questioned by Fallows.
Thus the guiding hypothesis is quite simple if we are to run with Fallows's insight; insight which had proven its ability to stand the test of time: An effort to institute deep reforms that would translate to setting a sustainable course towards prosperity for the Philippines requires a tempering or even dismantling of the monopolistic industrial complex that a long tradition of feudal rule by a handful of powerful clans had embedded, and that this is something that requires forward-looking political will with history providing hardly any lessons on how to do it.
President Aquino, being himself a key part of this complex, is in the best position to do just that. So let us see if this year's SONA is in line with that simple premise. But rather than go point-by-point on the content of his speech (something that an army of pundits will most likely subsequently do in the next few days), I will focus more on the communication devices President Aquino uses in delivering what is supposed to be a report of his achievements and plans.
Noynoy encapsulates a complex and profound issue — "abuse of authority" — in the wang wang.
In doing so Noynoy does two things:
(1) He oversimplifies the issue by using a pet peeve of his (and of many Filipinos) in the way prominent Filipinos equip their vehicles with sirens (wang wangs) which they use to muscle their way through Manila's renowned traffic jams; and,
(2) He links the issue to a "solution" that is the publicity stunt he mounted when he first assumed office as President — doing away with the use of motorcades (and their wang wangs) in his commutes around Manila — which had come to symbolise his supposed humility and focus on change.
Noynoy proceeds to put up the wang wang as the face of the bogeyman his administration battles. The excerpt below is a fine example of the way this oratory device is pushed to the edge of the credible…
We have fought against the wang-wang, and our efforts have yielded results. Just this year, the number of Filipinos who experienced hunger has come down. Self-rated hunger has gone down from 20.5% in March to 15.1% this June—equivalent to a million Filipino families who used to go hungry, but who now say they eat properly every day.
How does one go from fighting the wang wang to highlighting "results" to do with reducing hunger?
The above illustrates how the encapsulation in the wang wang bogeyman, provides a glossy veneer over the detail of the issues Aquino "heroically" battles and effectively makes the above logical disconnect less obvious.
Thus, having put the evil face of the wang wang over the whole swath of national issues President Aquino is expected to tackle, the speech then turns to spinning the narrative; that is,
The rest of the speech is no more than a litany of anecdotes framed by this notional wang wang…
…how because of this wang wang "attitude", a who's who of government owned and controlled corporation (GOCC) employees helped themselves to this and that bonus, how some "ill-advised" initiatives were started (under the previous administration, it is implied but not explicitly stated), and how, in the private sector, professionals routinely under-report their earnings to evade taxes. All this was followed by a litany of this and that initiative (started under his watch, of course) to put a stop to each of the enumerated instances of wang wang practices.
Over much of the speech, this pattern of citing examples of abuse and then the piecemeal initiatives mounted by the government to stop them was repeated several times — on matters of the "situations" of policemen, public housing, national security, employment, health, Muslim Mindanao, planting trees, a domestic monorail development program, etcetera, etcetera. It reads out like a report turned in to management by a junior consultant — findings on one column, "quick win" solutions on the other, and no deep systemic answers backdropped or framed by a coherent strategy much less a vision.
And contrary to prior assurances from Malacañang that this SONA will no longer contain any "motherhood statements" and fuzzy slogans, the transcript speaks otherwise. According to Noynoy in his SONA: The plan has always been to "level the playing field" and that he is; "steering our government in a clear direction." He had also "put an end to the culture of entitlement", and ensures that "the people's money is put in its rightful place."
Fair enough. Trouble is, the speech ends shortly after the above assurances, leaving an important question unanswered yet again:
How do we envision the Philippines of 2016?
For a people who see every politician and, by extension, every government as fundamentally all the same, not answering this question at all much more in a convincing manner, brings to question the whole point of being a leader. Where are you leading your people, President Aquino?
Perhaps we will have to wait another twelve months and hope this is answered in the next SONA.
benign0 is the Webmaster of GetRealPhilippines.com.