Philippine President Benigno "Noynoy" Aquino III is due to deliver his second State of the Nation Address (SONA) to a joint Senate and House session of Congress. What is he going to say? What is he going to claim? What achievements are he planning to present to the duly-elected "representatives" of the Filipino People?
Twelve months ago, Aquino delivered his first SONA to Congress. It was a laughable speech that…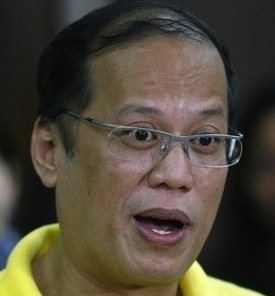 […] devoted 1,558 words out of the 4,055 words in his 35-minute [speech] to whining about the plunder of the National Budget (whatever that means exactly) and the salaries and bonuses of some Government employees.
So bad it was that the Inquirer.net top headline of the following day, We can dream again, came across as a sad "report" that "pathetically pleads for [that first Aquino] SONA to be perceived by the public to be a forward-looking solutions-focused message."
Will the President step up and come up with a speech befitting a true statesman this time around?
Last Sunday, June 12, President Aquino delivered a speech on the occasion of the day marking the 113th year of Philippine "Independence." The speech was in the previous day trumpeted by Deputy presidential spokesperson Abigail Valte as one that "is expected to be a preview of [the President's] upcoming State of the Nation Address (SONA)."
Unfortunately, for Aquino, Valte's fearless forecast, it seems, was dead on target anticipating the renowned Presidential style of "communicating." In his June 16, 2011 column Is he losing it?, Rigoberto Tiglao weighed in on Aquino's "Independence" Day speech, describing it as "beneath the dignity of both the occasion and his office" and delivered "in the manner of a grade-school bully." Tiglao was referring to Aquino remaining pretty much consistent with his juvenile style of demonising his predecessor, stringing up his "enemies" for lynching, and off-the-hip quips that he would like to believe makes him come across to the Filipino masses as a down-to-earth kind of guy.
And, just to reiterate, this would be the speech that, according to Valte, is supposed to be our "preview" of Noynoy's 2011 SONA on the 25th of July.
This is disturbing to say the least considering how important a speech such as the SONA is. Back in July 2010, Ilda wrote an article anticipating Aquino's first SONA where she highlighted how critical it would be to setting the theme of his presidency…
As economic expert Winnie Monsod had warned: "The President must be specific in his budget message during the SONA so that both houses of Congress can clearly understand what government plans to undertake annually for realizing such agenda." For his part, blogger Benign0 also offers key performance measures for evaluating how successful the President is in meeting his corruption eradication promises. Obviously, people are waiting for P.Noy to speak clearly and realistically about how he is going to tackle the economy.
And as such.
P.Noy has to look at the big picture and not just Gloria Arroyo's picture to delete vengeance from his agenda. So many times before P.Noy has been quoted criticizing former president Gloria Arroyo for overspending, something he claims resulted in a P340 billion budget deficit. It should be stressed here that the huge spending done by the former administration was not all for travels and huge dinners. As Senator Edgar Angara said, expensive dinners and too many travel entourages notwithstanding, if former president Arroyo did not pump-prime the economy, it would have contracted like other European nations did.
Even that time in 2010, Aquino sought to highlight in his SONA then the untenable national situation he "inherited" from former President Gloria Arroyo's administration by focusing on revealing "shocking" figures showing her government's budget-blowing expenditure that left his own government empty coffers. This strategy backfired when he seriously bungled the use of basic accounting terminology in his speech…
In at least a thousand words, [Aquino] tried to tell us that his government is broke. But he did it in a way that would make anyone with even the most basic understanding of accounting principles cringe. Bottom line is that the concept of budget is not logically compatible with the concept of depletion. Whoever supplied the President with the fodder for yesterday's SONA should step up and clarify.
I wonder what his communication "strategy" is going to be in this coming second SONA and, for that matter, in the next 12-month fiscal year of his government? Is his next SONA another one of his world-renowned gaffes in the making?
As the ABS – "Cojuangco Broadcasting Network" – CBN say: Abangan ang susunod na kabanata.
benign0 is the Webmaster of GetRealPhilippines.com.