A car is usually the single biggest money pit in the average Filipino's portfolio of assets. The value of a brand-new car depreciates by at least 20 percent as soon as they are driven out of the show room. It then proceeds to spend the rest of its useful life draining your bank account of precious cash as repairs and maintenance costs mount, registration fees are incurred, and fuel prices rise.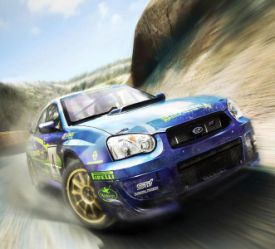 As such, it often helps to regard car ownerhship and purchasing decisions from the whole point of, well, owning a car: how it performs as an investment aimed at making your transport activities more efficient.
Consider then, the impact of a car on one's cost base.
Cars give you the means to engage in lots of non-added-value activities and take unnecessary risks, like taking trips you don't really need to take, exposing yourself to risks that you would've otherwise avoided, and (for the men out there who see their cars as penis-extenders) opening one's self to opportunities for monkey business.
The fancier the car, the less sensible the purchase decision inherently becomes. For example, many people buy vehicles equipped with four-wheel-drive transmissions that will hardly ever be used. And even then, many vehicles that claim to be capable of managing "all-terrain" conditions don't have a powerful enough engine or a robust enough chassis to sustain continued use under those conditions. And for all that "sport-utility" performance, you get bigger on-going maintenance bills, more tire wear, more moving parts that could break down, and the renowned ego bubble that usually accompanies SUV ownership.
Where is the sense then in the average Filipino buying a powerful vehicle with a dashboard he can hardly see over and that guzzles fuel in an economy where a litre of gasoline costs more than most people's dinners?
The above is one of the sorts of questions we need to ask ourselves when buying a car, and owning it over the next several years. It does not even need to be a question as fundamental as one involving choosing between an ordinary car and an SUV. Even the choices we make to "personalise" our vehicles should be examined closely. Such decisions are often made for the wrong reasons. What, for example, is the value of equipping one's car with rear spoilers, side skirts, and front air dams? Studies show that in sub 200 kph speeds, these modifications hardly improve performance or stability in any perceivable way. Indeed, the core template of most car designs today have long been optimised by computer aided design applications and tested thousands of times in simulations and wind tunnels. Today's cars are built to be stable even at speeds approaching 200 kph, unmodified.
Other accessories that Filipinos have been known to add to their cars should also be re-considered. Tow bars? We've seen these fitted in cars with engine displacements of less than two litres. Such engines are not powerful enough to safely tow anything more than a quarter of its weight. Low profile tyres? These won't provide adequate cushioning against the Philippines' decrepit roads for both the vehicle's passengers, and the expensive alloy wheels these are usually fitted on. Black paint? Unwise in the Philippines' year-round oppressively hot climate. Dark colours absorb sunlight, light colours reflect it. Not even Physics 101. Lowered racing suspension? Not in a country where speed bumps are the prefered law enforcement devices for managing road safety.
Believe it or not, there is only one point to all this: that the primary purpose of our cars is to get us from A to B efficiently, safely, and (as a basic bonus), comfortably. And even meeting those criteria alone already makes car ownership a bad investment from a strictly financial perspective. So why sink the investment any further by weighing down your car with unnecessary stuff?
benign0 is the Webmaster of GetRealPhilippines.com.