Somehow, it was determined by government censors in Australia that three female characters in the Nintendo video game Dead or Alive: Dimensions are under eighteen. As such, a feature within the game that allows players to "look up characters' dresses in certain poses" has been considered "potential child pornography." As a result, the Classification Board has banned the game. Australian laws "prohibit sexualised depictions of children even in cartoons." Indeed…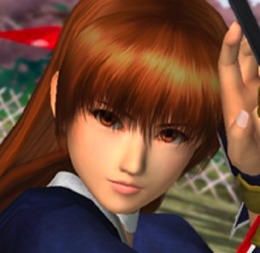 […] a Sydney man was convicted in 2008 of possessing child pornography over a cartoon showing characters from The Simpsons engaged in sexual acts. In a landmark finding in the NSW Supreme Court, Justice Michael Adams concluded that a fictional cartoon character could "depict" a "person" under law.
Many manga and anime (Japanese comics and animated films) feature what look like prepubescent girls in their stories which often portray graphic violence and sexuality. These practices seem to exist in a legal and artistic gray area and seems to escape the critical scrutiny of regulators, religious chieftains, and "decency" advocates.
Something to consider, however, is that manga represents a large part of Japan's cultural output. Indeed, the issue of regulating it brings up issues of cultural tolerance. In the case of Australia, a potential crackdown on "child porn" content in manga and manga-derived games could threaten industries dependent on Japanese visitors…
Millions of Japanese tourists and business travellers come to Australia every year. Many of them will be bringing similar content with them in comic books (manga) and on phones and laptops. Are we really going to pressure the Classification Board into classifying a huge chunk of a country's population as deviants? Or is it a cultural difference?
However a Google image search for "anime girls" can be quite revealing.
It is important to note, however, that Japan — a secular country — has among the lowest crime rates in the world and its cities are renowned for their safety. This is where arguments about how the banal violence and sexuality depicted in their popular culture could be affecting their society hits a dead end. Compared to countries like, say, the Philippines — a virtual Christianic state in practice — Japan, at least on the outside, is a an exemplar of harmony and coherence.
benign0 is the Webmaster of GetRealPhilippines.com.