Perhaps former California Governor and body building champ Arnold Schwarzenegger should have taken safe sex tips from modern-day boxing champ Manny Pacquiao. Whereas Mrs Manny Pacquiao, Jinkee, has been quite public about her being on the Pill (despite her Congressman husband's more fundamentalist stance on the matter), apparently a woman Schwarzenegger had a tryst with over a decade ago was not as dilligent as far as taking the necessary precautions…
The longtime employee [of the Schwarzeneggers] struck up a sexual relationship with Schwarzenegger in the late 1990s and didn't tell the actor he was the father until the boy was a toddler, TMZ reported.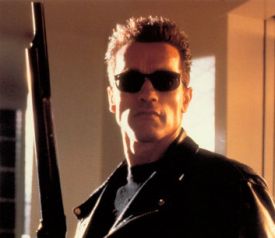 Despite his own reputation for fast moves both in the ring with challengers and off it with the ladies, Pacquiao has so far had no long lost lovechild come out of the woodwork. And, indeed, it seems he applies the same discipline he observes in his professional training to the management of the size of his family…
SUPPORT INDEPENDENT SOCIAL COMMENTARY!
Subscribe to our Substack community GRP Insider to receive by email our in-depth free weekly newsletter. Opt into a paid subscription and you'll get premium insider briefs and insights from us daily.
Subscribe to our Substack newsletter, GRP Insider!
Learn more
In a tweet a few minutes after the interview aired, the pro-RH group Filipino Free Thinkers pointed out that Jinkee, who bore her boxing champ husband their four children, holds an opposing view.

The group linked a Philippine Star story published in January, in which Jinkee had admitted to using contraceptives.

"After Queenie, sabi ko kay Manny, tama na ang apat," Jinkee said in an interview. "Hindi pa ako nagpatali, pero nagpi-pills ako (ngayon)."

(After Qeenie, I told Manny that four kids are enough. No ligation, but I do take birth control pills.)
This is a setback for the Philippine Roman Catholic Church which had turned Pacquiao into a virtual posterboy in their "all-out war" against the Reproductive Health Bill being debated in Congress. Revelations of the inconsistency of the public statements of the Pacquiao couple have tuirned what was once the jewel in the Church's primitivist campaign against Reproductive Health into a dull gray thorn…
Among [the officials of the Catholic Bishops' Conference of the Philippines (CBCP)] who lunched with Pacquiao were Tandag Bishop Nereo Odchimar (the CBCP president), Cebu Archbishop Jose Palma, Bishops Ramon Villena, Pablo Virgilio David, Arturo Bastes, Leonardo Medroso, Gerardo Alminaza, Emmanuel Cabajar, Romulo Valles and Honesto Ongtioco and Msgr. Juanito Figura.

All are members of the CBCP Permanent Council, which convened on Tuesday for its usual quarterly meeting.

"We are happy to have him with us, that he came on his own accord to be one with us and to assure us that he is with us in this fight, to defend human life," Odchimar said at the press conference.

Odchimar said Pacquiao's promotion of "the culture of life" was a big boost to the Catholic Church in contesting the bill "because people listen to him."
That's the whole problem with an institution that derives its power from the ignorance of its zealous followers. They end up shooting themselves in the foot.
Time is running out. Energy sources are being depleted and more and more food is being burned for fuel. All the while Filipinos on the vast scale that only a country of 100 million can mount remain clueless as to how they can achieve the sort of economic output needed to turn every baby born to their compatriots from a liability into an asset.
benign0 is the Webmaster of GetRealPhilippines.com.