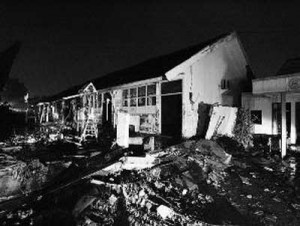 Interviewed recently by the Manila Bulletin, Eleazardo Kasilag, the head of The Federation of Associations of Private Schools and Administrators (FAPSA) as much as admitted some private school members of his association are paying teachers below minimum wage, and worried that a new round of pay hikes will force some private schools to close. Kasilag is quoted as saying, "Some of our members can give teachers only P6,000 to P7,500 a month," which works out to a daily wage of P276 to P345, well below the minimum wage in the NCR of P404 per day.
Private, for-profit schools are not the easiest nor the most profitable businesses to get into, and the fact that (as Kasilag explained) many private schools have had to offer tuition discounts and other incentives, as well as, apparently, openly flout the provisions of the Labor Code with regard to wages in order to stay afloat seems to indicate "business plans" are not something that were part of most private school administrators' own educations. As far as Kasilag (who apparently missed a few English classes himself) is concerned, however, private schools perform a critical service to the public education sector by absorbing some of the student population, threatening that closure of private schools will have dire consequences: "Do these militants feel good of their children in public schools bursting in number?" he asked rhetorically – although without specifying whether it would be the schools or the children who would be doing the bursting.
There are many very good private schools throughout the country, of course, and the reason they are successful is that they operate on the basic principle that the reason people are willing to pay for a private school is that the educational experience offered is superior to that of the public education system. A school that can barely make ends meet certainly cannot afford to offer the added-value that makes a private education more attractive than a public one. Not only is FAPSA missing this point, the threat of a "mass exodus of students into the public system if private schools close" is really empty bluster – schools that are having difficulty filling seats are not actually taking any load off the public system in the first place.
With enrollment for the upcoming school year fast approaching, parents who are considering private school options for their children would do well to inquire about the financial health of the schools they are considering. A simple rule of thumb: A school that is willing to answer questions about how tuition fees are spent and what teachers' salaries are is probably doing okay financially. After all, it's your money – if the school can't tell you what you're getting for it, go elsewhere.
I write a column for The Manila Times on Tuesdays, Thursdays, and Saturdays. Most of the energy sector and the heads of several government agencies probably wish I didn't.