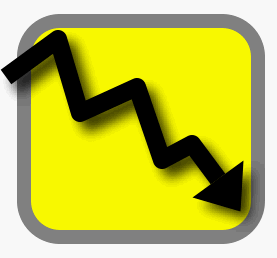 In his latest article "Divergent paths", Inquirer.net columnist Cielito Habito shared some interesting statistics that provide breathtaking insight into the divergence of the fortunes of what were once the "virtual identical twins" that the Philippines and Thailand were back in 1970, that made the two countries the "estranged twins" that they are today. The divergence over the last several decades is made even more stark by using pictures to illustrate the statistics that Habito exhibits in his article. Indeed, the story can be told along three clearly stark points…
* * *
Failure to industrialise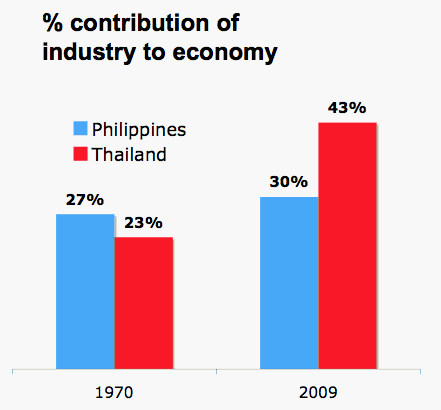 Industrialization surged in Thailand, with industry's output share nearly doubling to 43.3 percent; in the Philippines, it only inched up to 30.2 percent. Where we failed in industrialization, we made up for in services, whose share of the economy grew to a dominant 55 percent.
Failure to save and invest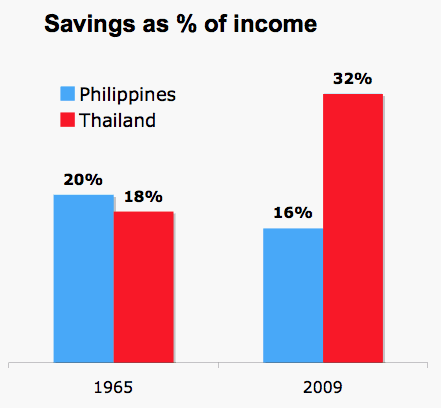 The Thais nearly doubled their saving rate to 32 percent, while ours fell to 16 percent. And average income (GDP per capita) in Thailand is now more than twice ours ($4,062 against our $1,796).
Failure to control population growth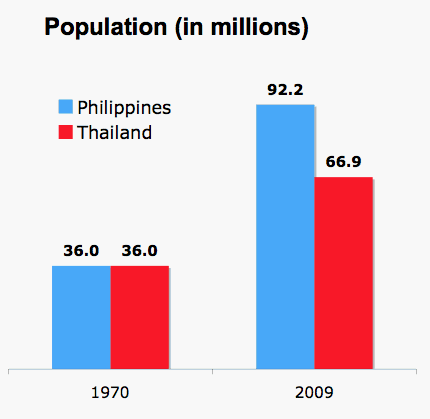 […] the contrast is now so dramatic, it's downright depressing. In 2009, the Philippine population was 92.2 million, against Thailand's 66.9 million. Our population now exceeds that of Thailand by more than the entire population of Mindanao. Filipinos are growing in number by about 2 percent per year, while the Thais are growing at less than half that pace, at 0.6 percent per year.
* * *
Thailand delivers knockout punches to the Philippines along the three key pillars of development: industrialisation, investment and savings, and population management. Perhaps it is the reason why Filipinos so badly wanted to see Manny Pacquiao win by knockout on television.
benign0 is the Webmaster of GetRealPhilippines.com.