In many articles all over the part of the Net I am most familiar with, there are many calls to reflect on the real "meaning" of Easter season — that is, presumably, the Catholic meaning of Easter which revolves around the "sacrifice" of Jesus Christ to redeem our sad lot of Adam's sin. At the top of the list is Philippine President Benigno "Noynoy" Aquino III's message to his constituents highlighting his optimism and push for "good governance, coupled with trust and unity" and insisting that this is "the foundation that the government needs to surpass any challenge that may come its way."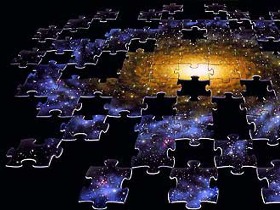 Offhand, I find that a President and leader-wannabe who presumes to make such lofty pronouncements to his people while himself propagating an atmosphere of vindictiveness and promoting divisiveness subtracts rather than adds to the "spirit" of the season. But that, of course, is beside the point.
The point I wanted to highlight in today's lesson is more around my favourite aspect of discourse that tends to fly over the heads of most Filipinos (renowned, at that, for being a metaphorically- and satirically-challenged lot) — ironies. With the Easter season nearing its culmination (this Sunday), I can't help zero in on the biggest irony of the Christian faith of all: that we are so presumptuous as to think that an Almighty God might send his only "son" to "die" for our sorry lot.
Why would the Son of God die for us?
Why?
Because God "loves" us?
First of all what exactly is this "love" we "feel"? Love is not only a very human emotion, it is something we share with most animals. Indeed the emotional response we call "love" is increasingly seen to be a very deeply-ingrained aspect of our biology that is designed to ensure, through powerful physical signals, that (1) we propagate our genetic code by seeking sexual partners and (2) we protect individuals who are carriers of our genetic code (such as our offspring and close relatives). So powerful are these signals that animals and humans alike are most at risk of dying in accidents when engaged in activities in pursuit of the above two goals. This instinct to risk death in the name of "love" has been assessed by millions of years of natural selection as worth the pay-off — i.e., propagation of our individual genetic patterns into subsequent generations of our species.
So I question the wisdom (and hubris) of attributing a very biological and earthly emotion such as "love" to an almighty and perfect God that organised religion puts up for us to fear. Who are we, the humble people this God (or at least his earthly minions) keeps reminding us we are, to shape his purpose using our worldly emotional motivations?
Second, it is widely accepted in the scientific community nowadays, that the Universe was not designed to fit what human minds consider to be within the small scope of what is considered "sensible". Indeed the word sensible itself is derived from the concept of sense which pertains to things perceptible through our five senses. If we look through the history of the evolution of human knowledge (and our enlightenment) we will find that it is one that describes a progressive demotion of humanity's place in the universe from one of centrality to one of obscurity and infinitesimal inconsequentiality. From seeing ourselves as being the centre of the universe, we now know we are but a small speck in a vast cosmos that lacks any form of here or there. Indeed, the cosmos is a "place" that lacks an absolute position, much less that central place that we once aspired to occupy.
Not only that, we are also finding that the universe fundamentally behaves in ways whose mechanics are way beyond the grasp of our intuitive minds. Indeed, this reality was what forced the greatest minds of our lot — Newton, Einstein, Heisenberg, among others — to come up with the mathematics (inherently incomplete as it's proven to be) required to fill in where human intuition starts to fail.
To progressively uncover the truth about a sky that appears to have its bodies revolve around us, for example, we needed mathematics to structure the thinking required to grasp why this appearance was a misleading one.
In short, the way we perceive reality is really just a function of how our senses evolved to perceive it. Out of a very broad band of electromagnetic radiation, for example, our eyes can only detect a very narrow segment of it (the part we call "visible light"). The far bigger field out there with which we can make sense of the universe is all but invisible to the unaided eye. That is because "visible light" is all that we (and our evolutionary ancestors) needed to survive in the very specialised environment that planet Earth provided for us. Seeing "light", and distinguishing between the colour red and green is no more than what we need to find food, select a sexual partner, and avoid falling off a cliff (or in our case, today, speeding through an intersection at the wrong time).
Indeed, even in describing the "beauty" of a universe that some of us believe could only have been created by our God, we are, in effect, reducing its vast majesty to a form that suits our very humble sensibilities. As such, consider then what noted blogger Cocoy says here:
Faith need not be at odds with Science; the latter is a quest to describe and discover this Universe of myriad possibilities and beauty. This is a universe that Faith believes was made by the hand of God and can be a celebration of that belief. If you happen not to believe, the universe is still a beautiful place, isn't it? And yet I can not help but wonder that a lot of people will spend this Easter missing that point too.
Is this "beauty" absolute? Not by a stretch of even an imagination far bigger than ours, perhaps not even the imagination of a God that is capable of "love". For a God that is capable of "love" by this very nature is a limited one.
For that matter, are there absolutes, to begin with? To postulate absolutes even using the majesty of our known science and mathematics still makes said postulated absolute, itself, a mere notion framed by the very human constructs (albeit possessing far more rigour than our natural intuition) in our science and mathematics.
Perhaps the best way to give a true perfect and infinite god his due place in our lives is to have a better understanding of the inconsequential place humanity occupies in a vast universe that quite simply is likely to be indifferent to our existence, much less the loftiest of our aspirations — and not to presume that such a god regards us using anything that resembles any of our human faculties.
benign0 is the Webmaster of GetRealPhilippines.com.