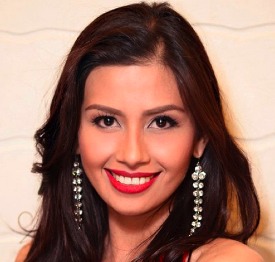 Shamcey Supsup is 2011 Binibining Pilipinas-Universe! An architecture board exam top-notcher and Magna Cum Laude graduate in Architecture of the prestigious University of the Philippines, she also graduated Salutatorian from Makati High School, according to Supsup's "official" Facebook page. Supsup will go on to represent the Philippines in the Miss Universe pageant in Sao Paulo, Brazil on September of this year.
Supsup is originally from Iligan City and counts among her personal interests, painting, drawing, and reading. Such a background and list of interests gives some hope that she will represent the country well and be less likely to commit the gaffes that have made laughingstocks of some past beauty queens.
Last year's Bb Pilipinas-Universe Venus Raj is best known for introducing the term "major major" to humanity's collective vocabulary. She used the term during the question-and-answer section of the 2010 Miss Universe pageant and, shortly after, the term became a "trending topic" on the microblog site Twitter.
benign0 is the Webmaster of GetRealPhilippines.com.