Defeated, humiliated, freshly nuked, and under American military occupation, Japan rose from the ashes to become, within three decades, one of the biggest, most prosperous, and most powerful nations on the planet. South Korea, also utterly devastated by a war with the Communist Bloc beavered away; and one day the world woke up to find itself driving good-value-for money little Korean cars and, soon after, working for Korean factories making even better such cars in their own backyards. China and Vietnam, still communist by name, are already the darlings of the investing world despite a muzzled press, a compliant labour force, and a lack of the personal liberties taken for granted in the "free" world.
What do all these societies have in common? Quite simply:
Work, work, and quiet achievement.
Compare these societies to the Philippines. The Philippines is a society best known for its melodramatic street "revolutions", circus-like indignation rallies, tearful demands for "justice", chest thumping in times when a compatriot is globally recognised, and maintaining an overall pompous self-described state of "vigilance" against threats of an imagined return of the "tyranny" and "oppression" we imagine ourselves to have vanquished.
As far as the slogans, the posters and the motions go, the Philippines is tops. As far as results go, the Philippines gets a zero.
Recall the 1967 seminal song "Respect" that became the signature hit of soul artist Aretha Franklin. The song is a loud call for "just a little bit" of it. A loud call for just a little respect. I can't claim to be an expert in the art of taking apart the nuances of soul music, but I sense a deliberate irony in Franklin's powerful booming rendition of what is essentially a sad appeal normally made in hushed tones. It is a song that may as well be the national anthem of the Philippines. We are after all a country famous more for our loud calls and less for our quiet actions.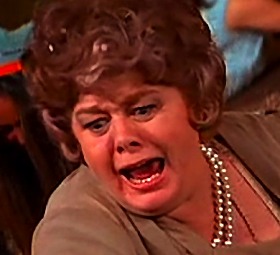 Perhaps there is also some kind of cognitive bias at work when I observe what seems to be a standard formula used in developing the hapless characters of most disaster movies. Usually there are three- to five-odd averagely distraught characters, one Drama Queen (not necessarily a reference to the gender of such characters), and one cool, composed, and calculating protagonist. Maybe one or two of the averagely distraught character dies. But it is almost guaranteed that the Drama Queen flames out in a particularly violent or gory end — as if to highlight a general lesson that being a Drama Queen simply does not pay. You can see the pattern in classics like, say, The Poseidon Adventure, Towering Inferno, and Alien. The Drama Queen is usually a self-centred twit who sees his or her surviving the journey as an entitlement, and ensures that the rest of the group is constantly made aware of this belief.
Fade out of these cinema and music references back into the Philippine setting and take stock of recent events. Circuses, drama, and verbose pomposity pervade the mainstream media, "social media", the halls of our legislatures, and the offices of the Chief Executive. What do these observations tell us about the character of our society? We are a people constantly screaming for respect, and highlighting our entitlement to "justice", "freedom", and the American Way. Funny but it seems to me that those who scream the loudest are usually those who end up getting the least.
Indeed, I wrote way back in the early days:
Right under our noses, the Filipino-Chinese community had gone from Third Class Citizenry to Captains of Industry. Although this phenomenon is by no means unique to the Philippines, we like other Third World cultures, have been on the front row to a self-development show that we have slept through for centuries. And during our waking hours, we as a people focused our efforts on mediocre and corrupt politicking and self-pity activism.

So how does one explain an ethnic underclass that succeeds in hurdling prejudice, poverty, and cultural isolation to turn their ghettoes into today's prime real estate while the indigenous people bred chaos, mutual oppression, and decay?
There is something fundamentally off about the approach we take to attaining what we aspire for. But the lessons and models to help us change this flawed approach are sitting right under our noses.
benign0 is the Webmaster of GetRealPhilippines.com.