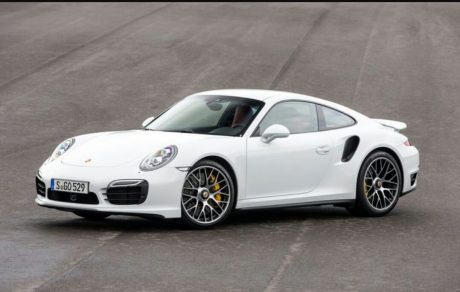 When someone hasn't lived a simple life, he wouldn't have a clue what simple living means. Paris Hilton and Nicole Ritchie tried living a simple life in front of the camera. The two rich gals had a ball making fun of how ordinary people live their ordinary lives. But it was for a television show and they were paid big bucks to get their hands dirty. After all that, Paris and Nicole just simply threw their muddy designer boots in the trash, changed into their tiny designer clothes and went to the nearest happening place to party all night long. One thing I can say about Paris and Nicole is that, they are not hypocrites. They know who they are and they don't pretend to be anybody else. That is not something I can say about Philippine President Noynoy Aquino (PNoy).
PNoy is a person who keeps insisting he is a simple man who lives a very modest existence. His idea of simple living is having a Porsche for a car. He does not understand why people are making such a fuss about his new purchase. After all, he had to replace his old BMW, right? And to those who are wondering where in the world one would drive a car known for its horsepower considering Metro Manila is known for its horrendous traffic, they shouldn't forget that PNoy is a haciendero. So wonder no more because he has a few acres of land to drive his Porsche around on and pretend to be someone from the show Top Gear .
PNoy obviously does not have a clue what simple living means. How would he know, really? He was born with a silver spoon in his mouth; he is a member of one of the richest families in the Philippines; of course his idea of simple living is quite different from you and I. That's the simple reason why he does not know where we are coming from. Even if he tried, he can't. His minions did try hard to paint a picture of a simple and humble man but I guess the picture slowly faded to reveal PNoy's true colours.
PNoy is even asking everyone not to judge him. What he is asking will not be easy for those who do not have anything to eat — those who can't even afford that simple life, those who live in squalor. It is actually getting harder and harder for people to understand PNoy as it is he himself setting the trend for being judgemental. He relentlessly reminds the Filipino people every chance he gets of the perceived excesses of the past administration led by former President Gloria Arroyo (GMA) without realizing that he is starting to show the excesses of his own lifestyle.
PNoy was reduced to defending his purchase immediately after the media caught wind of the news:
"Unang-una no, ang hindi ho nailagay doon, third-hand ho 'yan. Pangalawa ho, hindi ho gobyerno ang nagbayad n'yan. Ibinenta ko po 'yung isang sasakyan ko at nagkataon ho meron namang buyer at 'yun po ang ginamit ko pambayad nitong sasakyan ko (It's a third-hand car. I paid for it from my own pocket)"
There was too much use of the words "po" and "ho" which made his statement so painfully patronizing, which unfortunately just annoyed many people including myself. And seriously, did he really have to say that he paid for it using his "own" money? His admission kind of sounds like bragging in itself if you ask me.
Could it be that PNoy is already preparing for retirement? Or worse, could it be that PNoy would rather have more time to drive his new Porsche around than to spend his precious days in Cabinet meetings considering he feels that his time for real "fun" is running out? "I just want to use my reflexes while I am still young" he said. I can imagine him probably imagining himself just chilling out with his friends talking about his car, but it is too bad for him though because he is stuck with a job he never wanted anyway. Poor PNoy and Pinoys.
According to the same news report, the president jokingly said that he might not be able to add to the car's odometer reading of 10,000 kilometers for the rest of his stint in Malacanang, presumably because he won't have time to drive it around. I just have to ask, why did he have to buy it now then? But then he goes on to contradict himself by saying:
"Kung maaliwalas naman po at nakaka-relax tayo paminsan-minsan, siguro naman po kapaki-pakinabang [yung Porsche] 'pag gumagawa tayo ng desisyon (I want to relax sometimes, it could help me with my decisions)"
His statement above is enough evidence that he should never have run for the Presidency in the last election. He sounds to me like he is unhappy with his job. There is no evidence that he likes his job at all because he keeps talking about how hard it is. And he keeps looking forward to relaxing even though in the last six months; he hardly made a decision that would drain the energy of a real statesman. And he does not even have a wife or kids who could drain his energy after a long day. Even then, Filipinos have to get used to his whining for the next six years.
PNoy is sending out the wrong signal to the poor people of the Philippines. Those who don't know any better, those who idolize him and try to emulate him will think that having a Porsche or a nice car is the secret to happiness or having a relaxed life. This might push people to do criminal activities just to satisfy the need to relax like their President. In fact, there have been reports of an increase in car theft in Metro Manila lately with two car dealers even being kidnapped and slain. The authorities are linking the murders to car theft groups. Perhaps, the situation can only get worse now that PNoy bragged about his new car.
Unfortunately for PNoy and his public relations team, this new car is a bit of a nightmare. The news of its purchase even made it to The Washington Post with the article emphasizing, "a third of Filipinos live on a dollar a day", which is something that PNoy needs to be reminded of. Even his minion in the Inquirer.net, Conrado "Noynoy is like Aragorn" de Quiros could not help but criticize PNoy for his move:
Certainly P-Noy's position requires sensitivity to the public mood. Those who say that his acquisition of a Porsche, however second-hand, is ill-timed have a point. At the very time when MRT and other public transport fares are going up, it doesn't particularly do for someone the public identifies with to remind them some are luckier than others.
De Quiros have always been too kind to PNoy and too harsh on GMA. He was also instrumental in putting PNoy in Malacanang particularly with his incessant articles portraying PNoy as "the one" due to the so-called Aquino legacy. It is too bad that he has been reduced to scrambling for kind words to describe PNoy nowadays.
Speaking of living a simple life, Facebook founder, billionaire, one of the most influential men in the world and TIME magazine's 2010 Man of the Year recipient, Mark Zuckerberg is said to be seen driving around with just a $13,000 black Honda Acura. He is also reported to be just renting a modest, two-story house in a suburban street in California. He can be forgiven for living in a luxurious, sprawling mansion but despite his wealth – he is estimated to be worth $10 billion – he still lives a very genuinely modest life.
Mark Zuckerberg's lifestyle is quite a contrast to PNoy's lifestyle, indeed. Considering Zuckerberg is known to work like a horse and exceedingly loves what he does. But PNoy is living the Pinoy dream — being in power without the hard work, relaxing every chance he gets with all the fun and luxury to go with it.
And that is the simplest reason why the Philippines is still considered a basket case.
In life, things are not always what they seem.