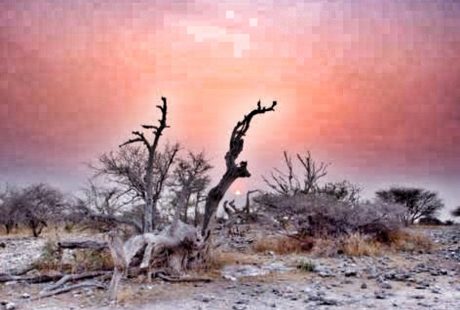 "Never attribute to malice that which can be adequately explained by ignorance.' – Hanlon's razor
When a person is intelligent, and it shows, he is often referred to as a show-off and seen to be arrogant. Well it can be that that person is indeed arrogant, or it may just be an inaccurate perception of confidence for cockiness. There's a big difference.
And it all boils down to envy to some that are in possession of what the others had only been drooling fo r. Come on, the dude has it and you don't, how bad can that be? But depending on who you got on your side, one may go along with Small Mind in whining about the 'injustice' and hurling insults and labels to the 'pompous' intellectual. Or you can say along with Big Mind with eyes teeming with excitement 'damn, he's got his shit together, I'd be that too!'
If one will follow Big Mind, what he'll do is work on his shit, adjust something here and there, and even emulate some of the qualities of the other until such time that they are no longer dizzy and intimidated with the mere presence of the intellectual. One will cease utilizing argumentum ad hominem and just have a plain conversation of the mind, devoid of prejudices and deal-breaker emo. What you'll gain is a sound state of mind at par with the intellectual you once envied.
In today's society however, Small Mind almost always gets the final say. Because they allow it to, of course. In doing so, they are unwittingly imposing upon themselves their self-created caste system in labelling the others as the intelligentsia and themselves as the proletariat and limiting themselves in the process. They strongly believe that it puts them on a morally higher ground which automatically demonizes the other and labelling them anti-poor, know-it-all, yada yada yada. They detest the disparity. They abhor it to the bone.
But what baffles me is that most of all the self-labelled commoners relish that hollow me-good-they're-evil rhetoric. Perhaps because their 'I am a victim' tenet is further substantiated and justified – which actually accomplishes nothing on their part. They resort to this pathetic excuse when confronted to change internally to improve their plight. They're appalled at the sight of the required monumental internal work to be done to transcend from being a parasite to a dignified man ready to roll his sleeves and start working towards the betterment of his identity and country.
And so they postponed confronting it, indefinitely. Left alone, the elephant in the room already evolved into a leviathan, whose presence they wish they will only see once and no more.
Because my children and yours are worth a fighting chance.