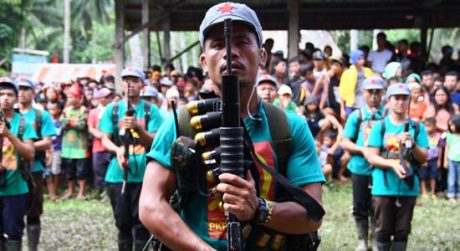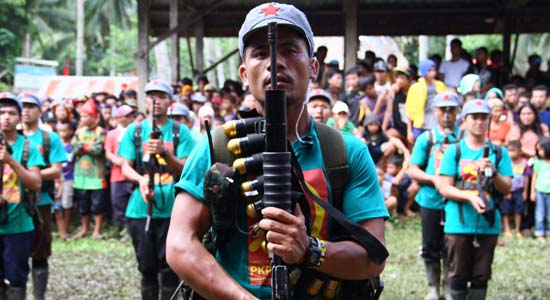 Insurgency, rebellion, and separatist movements (Note: I will use these three terms interchangeably.) have always been part and parcel of Philippine history. In this regard, it is no different from other countries and their histories.
Successive Philippine governments have had to deal with several of these movements. In the spotlight are the Communist Party of the Philippines (CPP), its affiliates the National Democratic Front of the Philippines (NDFP), and the New People's Army. From the southern Philippines, Filipinos are all too familiar with the Moro National Liberation Front (MNLF), the Moro Islamic Liberation Front (MILF), and the Bangsamoro Islamic Freedom Fighters (BIFF).
SUPPORT INDEPENDENT SOCIAL COMMENTARY!
Subscribe to our Substack community GRP Insider to receive by email our in-depth free weekly newsletter. Opt into a paid subscription and you'll get premium insider briefs and insights from us daily.
Subscribe to our Substack newsletter, GRP Insider!
Learn more
No, the Abu Sayyaf Group (ASG) does not really count as a separatist movement. It is a bunch of extortionists, "Islamic" militants, and a kidnap-for-ransom group. In other words, a bunch of common criminals.
These same successive Philippine governments have also had varying success in dealing with them. Unfortunately, the net result today is that these groups are still very active, very much alive, and very much causing trouble in various parts of the Philippines. And the reason they continue to hound the government is because there are lessons to be learned from that history, that haven't been applied properly.
1) The insurgency will not die with bombs alone.
The government can bomb as many rebel camps and kill as many rebel soldiers as humanely possible, and yet someone will always take up the flag for the fallen ones. Why? Because, more often than not, the roots of rebellion lie in feelings of abandonment, neglect, or even downright abuse by the dominant power. That dominant power happens to be the national government.
As long as the government keeps using only the stick, but never the carrot, the rebellion, the insurgency, will never stop. The rebels and insurgents need to be given a compelling reason to exchange their cause for something else.
I once read the following dialogue in a book:
"Think about how you handle someone else's agenda."
"That's easy. Come up with a better one."
The trick now is to come up with THAT better one.
2) Someone ALWAYS splinters.
The national government has overlooked this at least twice in its dealing with insurgents/ separatists. When the government was attempting peace talks with the MNLF, the MILF formed as a splinter group. When the government attempted peace talks with the MILF – and attempted to pass the Bangsamoro Basic Law, to boot – the BIFF formed.
The point here is not to establish causation, but to establish that there is an unrealized lesson – that talking peace with mainly only one ethnic/interest group in the Mindanao region has always given cause for resentment among the others.
It is another challenge entirely, or course, for the government to get all the concerned groups at a table to talk peace. And yet another to keep them from killing each other. The diversity of the various ethnic groups in Mindanao needs to be taken into account, if the government truly wants to end insurgency/rebellion in the south.
3) Insurgents do not apply the Golden Rule when they talk about "peaceful coexistence".
Insurgent groups, despite talking about "peaceful coexistence", have not really matched up their words with their actions. When people let their guard down, they raid a village. They raze a plantation. They extort "revolutionary taxes" from vehicles and transports passing by their "territory".
They talk about being left alone, and yet they do not return this "leaving alone" to the rest of the community. How do they expect to be taken in good faith?
4) Insurgents operate in a predictable cycle.
a) "Demand" peace talks.
b) Kill a few servicemen.
c) Claim lack of control.
d) Get hunted by government forces
e) Cry foul.
f) Repeat.
This cycle has been employed one too many times already, and yet successive governments continue to play into the separatists' hands. The funniest part is the "lack of control"; has the government been talking to counterparts who have, in reality, only marginal influence within their groups? How long will the government allow itself to be played for a fool? Why are the insurgents unable/unwilling to discipline their ranks?
Insurgent/rebel/separatist groups see themselves as victims of oppression by the national government. But what is it really? Neglect? Abuse? Oppression? Abandonment? Lack of welfare benefits? A desire to be spoonfed? What they're really fighting for has become muddled over the years.
One thing remains clear: it is totally unacceptable for them to involve the rest of the population – those who have nothing to do with their armed struggles – and use violence against them, in order to extract concessions from the government.
It is high time the national government be firmer with insurgent groups. People have suffered them long enough.
А вы, друзья, как ни садитесь, все в музыканты не годитесь. – But you, my friends, however you sit, not all as musicians fit.