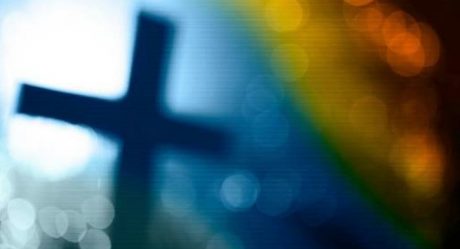 First, some criticize "the fact that many religions claim to be the one true religion, and since all religions are based on belief, we should simply separate ourselves from that and just respect those who believe". The flaw of this logic is that in the court of law which is supposed to reflect logical operation, you don't base the truth or falsity of a statement based on the number of statements of other people that claim the same thing but rather on the "proof" or "evidence", and that is what separates Christianity from any other religion. We have overwhelming historical evidence of God's existence, and I'm not talking about the Bible. There is proof that indeed Jesus Christ claimed to be the Son of God. There is proof that the same man prophesied His own death and resurrection. Finally, there is proof that indeed a man who claims to be the Son of God who was crucified and claimed to rise in three days did rise literally from the dead. This is the basis of Christianity. If any of these events are proven to be false, then Christianity is a false religion. What separates us is that there is actual proof. It is not like Hinduism and Greek Gods that just popped out of nowhere. Therefore, it is much more logical to believe in God and takes more faith to not believe that He exists. Despite the evidence, many people still do not believe in God, and it is not because of intellectual reasons that arise from the "lack of evidence". When you look at these people's lives, it is more emotional than intellectual.
Second, some criticize that there are flaws in Christianity based on their reasoning with their own Bible. Not surprisingly, upon studying the Word more carefully, many of these questions have been answered, and the lack of answers for some questions is not a substantial basis to lose faith. For instance, you may not know everything that a doctor you seek has gone through, what exact classes he took and grades he got from those, but it doesn't seem to shake your faith much in the doctor's ability. So why do you not treat the doctor with the same skepticism as you treat Christianity? That's not fair. That is not logical. However, to seek answers to answered questions is not bad. It is actually the opposite. What makes it bad is if a few unanswered questions becomes the source of disbelief.
Third, atheists then resort to philosophy to try and debunk Christianity. The problem with this is that philosophy is bound by human logic, whereas Christianity goes beyond it. Philosophy in itself begs the question. For instance, Martin Heidegger defines what an "authentic" life is, but who is he to do that in the first place? He says that idle talk and curiosity lead to an inauthentic life, but again, who is he to say that? Existentialist philosophers may claim that "you have no purpose in life; we make our own purpose", but it then begs the question, who are they to say that? Now, some of you may be thinking "who then is this author to say these things?". The difference between me and the philosophers is that I am simply laying out facts and logical conflicts. I am not trying to make a new concept. To respect a skeptic mind who does not wish to agree with that, then I also want to ask what makes philosophy more credible? Is it not true that philosophy in itself is composed of many THEORIES and conflicting views? Is it not also true that learning a philosophy will cause you to question it further and seek better answers? While there is nothing wrong with that, how come the lack of answers does not seem to bother your current faith in the philosophy you believe in, but it bothers your faith in Christianity when you have a few unanswered questions. Why such bias in treatment? A truly logical person would not do that. The answer lies with the fact that again, many people do not believe in God not for intellectual reasons but for emotional ones, and if you are one of these people, it is time to re-evaluate yourself.