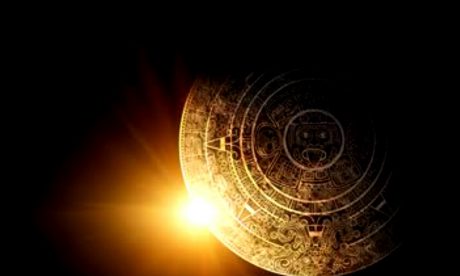 Do not lose faith in the Lord all because you got carried away with your philosophy courses. It is natural for a growing mind to tend to stick with what makes sense rather than accept an idea that almost seems like a leap of faith, but remember that while we all want to get to the absolute right answer, we use different frameworks. The most common framework is logic, and it branches into many of the fields that have made the world as it is now: science, mathematics, and even philosophy. It is only natural to question the existence of God using philosophy as a framework, but there are many other frameworks, and faith is one of them. Some things in life require using more than one framework to get to the right answer. Ergo, sometimes you need both faith and logic. A true Christian, contrary to popular belief, is not a dumb individual who solely relies on faith, but it is the existence of our faith with our logic that often makes us stand out in the crowd. Unfortunately, with this comes the cost of Christians looking like dumb people relying on faith alone when logic is saturated.
We may think that logic alone is enough to fulfill us, but we as Christians have seen secular people with gaps in their lives. Some philosophers may think that we have merely secularized badly, and that the fulfillment we get out of faith can be replaced by something philosophical if we can just find the right words to say. This idea springs from the notion that if we were to picture a Venn Diagram of two circles, with logic on the left side and faith on the right, that somehow philosophy, a byproduct of logic, can fill the gap on the right side seeing that some of the things explained by faith can be explained by logic, just as some of the logical things can be explained by faith as represented by the intersection. Unfortunately, this is a fallacy. The power of philosophy ends upon the edges of the left circle, and if something in life can only be answered by using the two circles, then the people who choose to live without faith and rely only on logic will miss out on some of the greatest wisdom that we could have attained had our logic been blended with faith.
In a TED Talk I once watched called Militant Atheism by Richard Dawkins, he said "not only is science corrosive to religion, but religion is corrosive to science". He criticizes religion for some of the things that are considered "holy" that may not be questioned "just because". What he fails to understand is that we are called upon to obey the Lord, not to understand Him. He has no obligation to explain Himself, nor do we have a right to demand an answer from Him, but it is only natural for humans to be curious. I know that there is an answer to this, but I am limited by mind as I am a mere 20-year old student seeking to grow my relationship with the Lord.
I do know this: it is more illogical to accept that the universe was made from a single element that expanded out of pure chance, that for some reason, a man's genitals fit a woman's, our mouths were made to swallow food and our insides to process it, trees to exhale the air we inhale, and we exhale the air the trees inhale than it is illogical to believe in a creator. If in the 21st century, we are able to develop things we wouldn't even dream of before: broccoli, anti-cancer drugs, weapons of mass destruction (however frightening), nuclear energy, animal crossbreeding, and many others, all of which apply a process called ID or "Intelligent Design", then what more of the world that is much more complicated?
Obviously, there is a creator, and that is not a statement I make out of convenience. It makes sense. How we identify that creator, that intelligent architect, is what makes religion so divided. Nonetheless, to say that religion does not make sense or is wrong is already a stretch, even from someone completely logical. Nevertheless, even Stephen Hawking's theory of the universe in his book "A Brief History of Time" does not really destroy Christianity. If anything, it merely proves how logic alone is bounded to be unable to answer some questions about the universe. Of course, all this does nothing to satisfy the truly curious. How then do we describe the Creator? To try and answer that question using logic alone will lead to futility. If we were to use both faith and logic, then perhaps, by some tiny chance, we may just get to answer one of the world's biggest questions.